What is Automatic Compost Machine?
Automic compost machine is an important part in organic fertilizer compost making process. SEEC fully automatic compost making equipment mainly adopts PLC control system to deal with organic wastes effectively.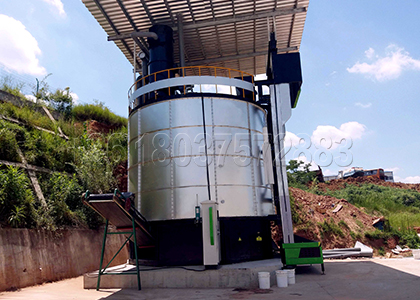 Compared with the traditional mechanical compost turning equipment, this equipment has a new breakthrough in the turning span. Especially for different production capacity requirements, the span of this machine is designed in the right range. Besides, under the condition of the automatic control system, this equipment does not need worker's operation during the materials' fermentation process.
What is the Structure of SEEC Automatic Composting Machine?
SEEC automatic compost machine mainly include transmission device, walking device, piles turning device.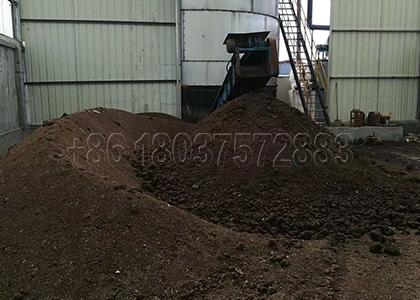 When this machine begins to work, the motor directly transfers power to the turning wheel disc. Then, the chain wheel on this equipment will begin to run and turning the raw materials for better fermentation condition. In general, the turning wheel can invert and stir raw materials in fermentation tank to 0.7-1m away. So, the raw materials in the tank can be turned to contact with more air and ferment well in the later compost process.
Automatic high speed composting machine configuration:
Power transmission device: this device is composed of motor, reducer, sprocket, bearing seat, spindle, etc. It is an important device to provide power for turning and throwing of wheel disc.
Walking device: this device is composed of walking motor, driving gear, driving shaft and walking sprocket.
Compost turning device: this device is composed of small sports car, sprocket, support arm and turning wheel.
What is Technical highlights of Automatic Compost Making Machine from SEEC Company?
The automatic compost machine from SEEC is a commercial & industrial composting equipment for large scale organic wastes fermentation operation. It is used for fermenting and turning of organic wastes such as livestock and poultry manure, sludge waste, sugar plant filter sludge, straw sawdust, brewers' spent grain, spent mushroom compost and so on. Compared with other kinds of organic waste composting machine, it has the advantage as following: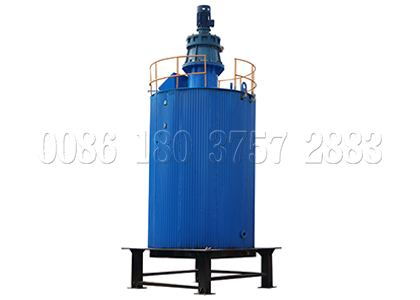 The high turning depth: the depth can be 1.5-3m.
The large turning span: the largest width can be 30m.
Advanced fermentation technology: the main principle of this compost making machine is aerobic fermentation. By turning the compost piles in proper time during the fermentation process, it speed up the compost process greatly.
Low energy consumption: it adopts high efficient transmission mechanism to do compost turning operation with low energy consumption.
High degree of automation: it is a automatic waste composting machine to ferment raw materials with the fully automatic electrical control system.
What should be Examined Carefully Before Using Automatic Waste Composting Machine?
Before using this equipment for automatic composting operations, you need to make a detailed inspection of all aspects of the machine:
Check whether the lubricating oil of reducer and each lubrication point is sufficient.
First check the power supply voltage, the rated voltage is 38OV, the voltage drop is not less than 15% (320V) and cannot be higher than 5%(400V).
Then check whether the joints of the motor and electrical components are secure.
Check whether the connecting parts and connecting bolts are secure.
No-load test to check operation status: whether abnormal sound heard on the reducer;Whether the temperature of each bearing is within the temperature range; whether the rotating agitator has the phenomenon of friction with the ground.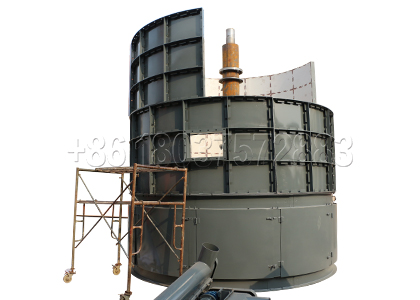 How to Operate Automatic Compost Machine Safely?
Make sure the machine works properly before turning the raw materials. It is necessary to have a no-load test before using it for composting work.
When workers are replacing slots or cables on this machine, the power must be cut off.
Do not overhaul or add lubricating oil during working process.
When use this machine for raw materials turning, the walking speed should be the prescribed speed please do not over speed.
What is the Difference between Automatic Compost Machine and Semi Automatic Composting Machine?
There are many differences between automatic waste composting machine and semi automatic composting machine. One of the most obvious point is the PLC controlling system. Thus, the price of automatic one is more higher than semi automatic one. But to be honest, it is worth to choose the automatic one for large scale compost operations.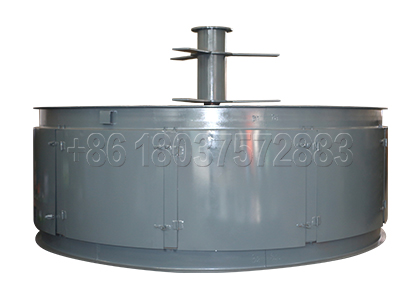 For our automatic composting machine, we equipped with a Programmable Logic Controller(PLC) to control the whole composting process automatically. So, you do not need any workers to operate this machine during the composting process. It saves you labor cost greatly. But for semi automatic composting machine, you need arrange worker to operate the machine and observe the whole composting process for turning in the proper time.
Semi Automatic Composting Machine For Your Reference
As a professional composting equipment manufacturer, SEEC also has various semi automatic composting machines for your organic materials fermentation. They also adopt the advanced aerobic fermentation technology to decompose the organic matters in raw materials. Unlike automatic compost machine, although they do not have PLC, each of them has the cab for worker to operate them safely. Here are some semi automatic composting machine for your reference, if you are interested in them, just feel free to contact us. We will provide you with the high quality products at factory price.