Why is Windrow Turner needed in Windrow Composting Process?
In agriculture, windrow composting is the production of compost by piling organic matter or biodegradable waste in long windrows. This organic composting method is suited to producing large volumes of compost. In general, these windrows are usually turned to improve porosity and oxygen content. Especially when we use the windrow compost turner, the windrows can be turned over in a more effective way and speed the fermentation process greatly. What's more, with the help of compost turner machine, it also redistribute cooler and hotter portions of the fermentation pile. Besides, the windrow turning machine can mix and crush the organic materials.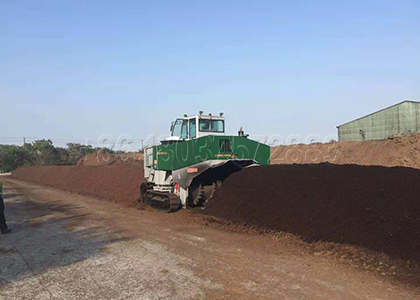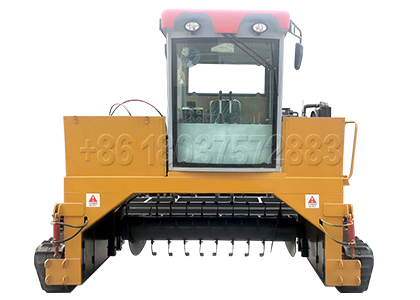 Compost Windrow Turner from SEEC Compost Machinery
The windrow compost turner machine from SEEC raises the turning of organic waste to a new level. With the help of SEEC compost turners, you can compost your organic waste in a more efficient way. So, it is the ideal compost turning machine for operators who want to turn great volumes of organic material quickly in confined spaces. In SEEC, there are different type professional windrow composting equipments for you. If you are interested in them, just feel free to contact us.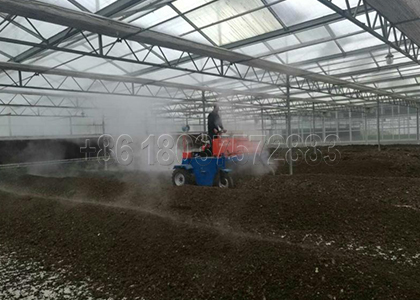 What Kinds of Windrow Turners does SEEC can provide for you?
SEEC, it is a well-known brand in China's organic fertilizer equipment industry. In additon, we have our own factory and r&d team to produce high quality products for every customers. There are two kinds of windrow compost turners in our company. One is hydraulic crawler type windrow compost machine. And the other type is self-propelled compost fertilizer turner. Both of them is suitable for the windrow composting process.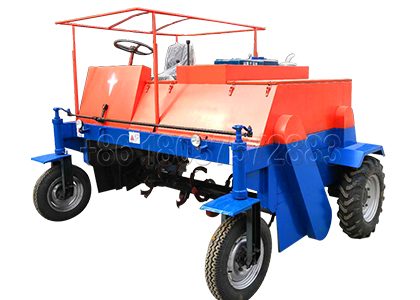 Hydraulic Crawler Type Windrow Compost Turner For Sale
Crawler type windrow turner in our company can save your cost on organic fertilizer making. In SEEC, there are 4 models crawler type windrow turners for you: SEECLDF-2300, SEECLDF-2600, SEECLDF-3000, SEECLDF-3000(full hydraulic). They are different in turning width and height. For example, the turning width of SEECLDF-2300 is 2300mm, but the SEECLDF-3000 can reach 3000mm. Generally speaking, the width and height of the windrow compost pile directly affects the working efficiency of the machine. If you have any requirements about crawler type windrow compost turner, please feel free to contact us.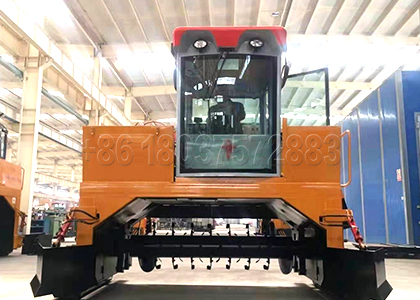 Crawler Type Windrow Turner for Sale
It is easy to operate this machine with one person in the cab.
The fermentation speed of this compost machine is faster than groove composting.
This machine installed hydraulic push board to make to compost pile into regular windrows.
Windrow compost turner working method
Self-Propelled Windrow Turner Machine for Sale
When you use this type compost fertilizer turner, you need to stack your raw materials into compost windrows in advance. The length of the windrow is not limited but the section shape of the windrow can be trapezoid or triangle. In this way, oxygen can come into the compost pile and speed up the fermentation process. Then, the whole body of self propelled compost machine should bestride the stacked windrows to do its work. At this moment, the rotary knives installed on a strong rotary drum under this turner machine can blend, loosen, and even move the piled compost.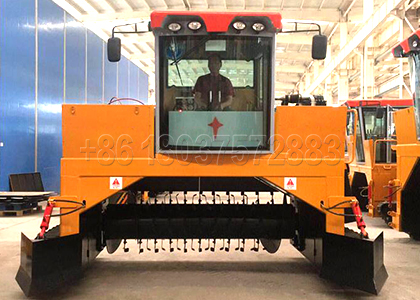 Self-Propelled Compost Turner Machine for Sale
Product: Self-Propelled Windrow Turner Machine
Type: Moving type/Self-propelled
Usage: Turning Mixing Organic Compost
Color: Customer's Request
After-sale Service: Engineer avaliable to service machinery overseas
How Much does it Cost to Buy a Windrow Turner Machine from SEEC Compost Machinery?
In SEEC company, we can provide you windrow composting facilities at factory price. As a professional organic fertilizer equipment manufacturer in China, we can provide you with the most professional service and high quality products. As we know, the windrow tuning equipment is a key equipment in the process of organic fertilizer production. So, when you choose a efficient and durable equipment for your plant, it will bring you great economic benefits. The windrow compost turner price in SEEC is different from configurations and models. If you want to know the latest quotation about our machine, just contact us freely.