SEEC manure composting machine is a professional compost turning equipment to deal with different kinds of manure. No matter you are owning a poultry farm, cow farm, horse farm, sheep farm,etc. As long as you want to make compost with these organic manure, our composting equipment can quickly transfer your manure waste into organic compost. As a professional fertilizer equipment manufacturer for more than 30 years, we have sufficient production experience and advanced production technology to provide you with the most wonderful composting equipment. In the past, our chicken manure composting machine, cow manure compost machine, horse manure compost machine has been the most popular product among our customers.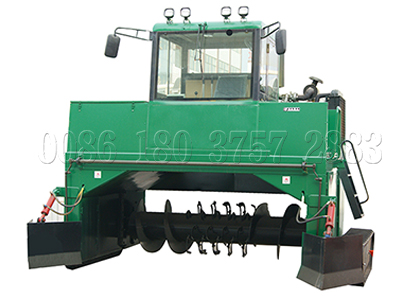 Why choose SEEC manure compost machine?
Many customers may initially be looking for a device to handle farm waste and improve the farm environment. But later, when they find that these organic manure is so precious to make organic fertilizer and sale for commercial purpose. They found SEEC again to request a design of organic fertilizer production line. Yes, manure is the main ingredient in organic fertilizer production. They are easy to get with low cost from local farmers. People who invest in organic fertilizer production must has realized the market prospect of organic fertilizer. If you want to deal with your farm waste in composting way or you want to begin a organic fertilizer production business, there is no doubt that SEEC is the most professional one for you to choose.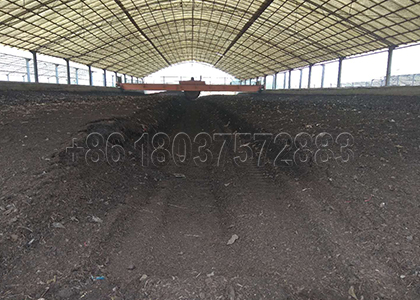 As fertilizer costs move higher, animal manure and poultry waste has play an important role in organic fertilizer production field. Organic fertilizer, it is the fertilizer derived from animal matter, animal excreta (manure), human excreta, and vegetable matter (e.g. crop residues). Compared with chemical fertilizers, organic fertilizers have incomparable advantages. With the help of SEEC manure compost machine, you can make compost in your farm and transfer manure into organic fertilizer easily.
Chicken Manure Composting
Chicken manure contains rich nutrients, including crude protein 18.7%, fat 2.5%, ash 13%, carbohydrate 11%, fiber 7%, nitrogen 2.34%, phosphorus 2.32%, potassium 0.83%. If you own a poultry farm there will be large amount of chicken manure need to be disposed. So, it's time for you to improve farm environment and recycle chicken waste. In SEEC company, the chicken manure composting machine is an important equipment in chicken manure management. Here, you can collect chicken manure and other chicken litter in your farm and use the chicken manure compost machine to compost them.
How to Compost Chicken Manure in your Own Poultry Farm?
Compost chicken manure in the poultry farm is not difficult. You need to build some grooves at the edge of chicken farm and equipped with a groove type chicken manure composting machine to help you. Generally speaking, the chicken manure, leaves, weeds, breeding beds and so on, you can collect these organic waste together to make compost. They will create a wonderful carbon/nitrogen ratio to your chicken manure composting system.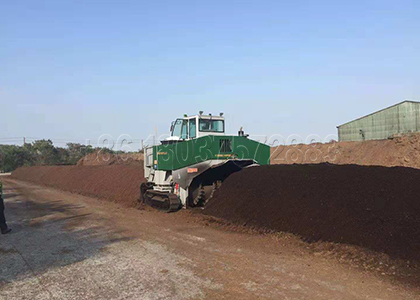 Just like the picture shows, there are lots of turning tooth on chicken manure composting machine. They are used to turn the chicken wastes and add more oxygen to the compost piles. Once the oxygen enter in the compost piles, the organic matter in the chicken waste will begin to decompose and release a lot of heat. Then, the heat will kill the harmful bacteria and weed seeds in chicken wastes. Finally, when the temperature of compost piles do not heat again, and the compost looks in black or brown color, you will get the chicken compost(chicken manure organic fertilizer).
Horse Manure Composting
Composting horse manure can save you money and provide a healthier living environment for your horses. According to statistics, one 1,000 pound horse produces 730 cubic feet/year of waste materials. So, how to deal with these horse wastes? SEEC's solutions for your horse manure management is -composting!
How to Turn Horse Manure into Organic Fertilizer?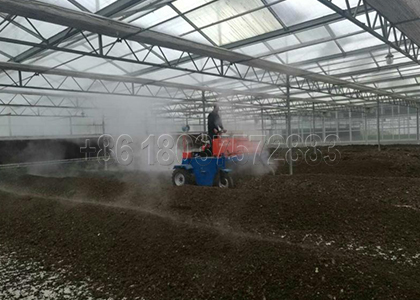 If you want to turn your horse manure into fertilizer, it is necessary for you to use a horse manure compost machine in your horse farm. Then, you need to find a open space to compost these horse wastes. Here, the most common composting method used in horse farm is windrow composting. That is to say you collect the horse manure and pile them in long windrows. Then, the windrows will be turned or aerated by mechanical equipment such as horse manure composting machine.
During the horse manure composting process, it requires optimum conditions of temperature, moisture, oxygen and carbon/nitrogen ratio.
Temperature. When microbes work properly, the compost temperature will be between 120 and 160 F. Composting horse manure at proper temperatures can kill fly eggs and larvae, pathogens, parasites and weed seeds.
Moisture. The best moisture content for horse manure composting system is about 60%. If the fresh horse manure has too much water, you can use a manure dewatering machine to remove them.
Oxygen. Turn the compost piles regularly to add enough oxygen for the composting system.
Carbon/Nitrogen Ratio.The carbon/nitrogen ratio should be between 25:1 and 30:1.
How to Dry Fresh Manure and Reduce their Moisture?
When you are going to make compost with your manure, you may find there are too much water which is bad for the composting system. In general, the optimal moisture requirement for composting process is 60%.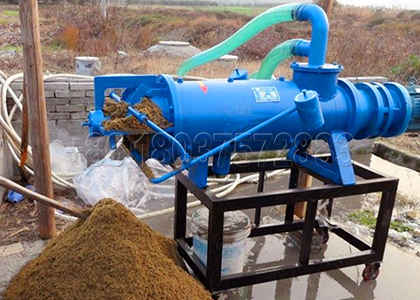 If you go beyond that, the whole composting process will be very slowly. And even appears a large area of anaerobic state. Not only do they slow down the composting process, they even release unpleasant odors. To avoid this phenomenon, it is necessary to control the water content before composting. One easy way is to control moisture is dehydrate the fresh feces. Our Screw Press Manure Dewatering Machine is also widely used in animal farm. This is a practical, economical, energy – saving dehydrator for you
One of the Popular Manure Composting Methods-Windrow Composting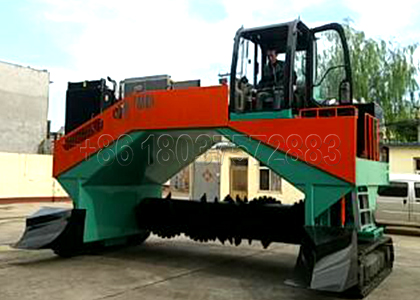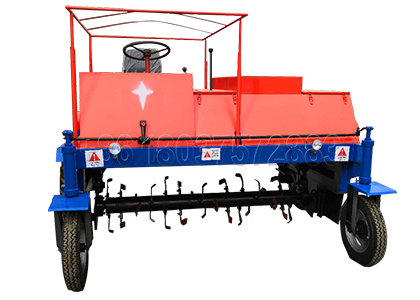 Windrow composting is the most common composting method used among farmers. It involves piles or rows of materials that are turned or aerated by mechanical equipment to maintain optimum conditions. In windrow composting system, materials are placed in long rows where the size and shape of the windrow are dependent upon the type of manure compost machine. SEEC windrow manure composting machine for sale includes the hydraulic type and moveable type.