Compost: The Best Way For Green Waste Disposal?
Green waste, they can produce every minute and every second for different reasons. The change of seasons, the variety of weather even has effect on green plants normal growth. Thus, there will be a large amount of green wastes. There are lots of forms of green wastes such as branches, deciduous leaves, weeds, flower droppings, tree and shrub pruning and other plant residues. If we incinerate or dumping them into the landfill it will be a huge and complex project. What's worse, it will cause environmental pollution. Thus, the best way to deal with the green waste is to adopt green waste composting process. In this way, we can make full use of the green wastes materials and contribute to environmental protection.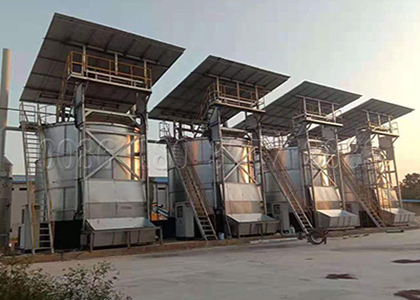 Green Waste Collection and Recycling
Green wastes contain much nitrogen. If you turn it into organic fertilizer, it can increase the efficiency of many composting operations. The recycling utilization of green wastes has great significance for establishing the concept of environmental protection and sustainable development. It encourages people all over the world participate the collecting and classification of green wastes actively. Green waste, also known as biological waste, it is a kind of organic waste that can be composted. The main components of green wastes are cellulose, polysaccharide and lignin. They are degradable organic compounds. When you adopt green waste composting process for turning green waste into compost, you can make organic mulch and soil amendment to making full use of these kinds of daily wastes.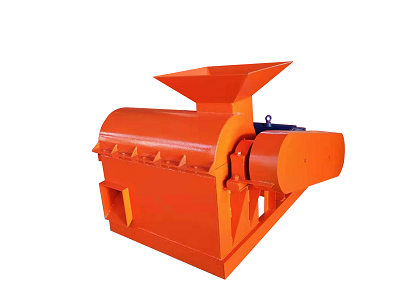 How to Compost your Green Waste?
If you want to recycle your green waste and make full use of them, you need to do some preparation for the compost work. Generally speaking, a full green waste treatment process mainly includes collection, classification and fermentation. Fermentation is the key part of green waste composting. If you want to get good compost from green waste, the compost turner machine will help you. With the help of compost turner, it will short the fermentation time for green waste.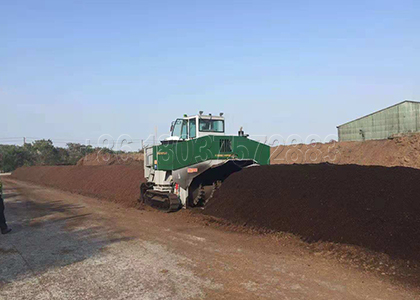 Where To Find a Good Green Waste Compost Supplier?
If you are interested in green waste composting process or you want to do something for green waste recycling, SEEC Heavy Industry would be a good choice for you. For we have the high quality r&d team and first-class organic fertilizer production line to meet your requirements and needs. We believe that, the high quality of our equipment, the first-class service would be the bridge of our cooperation. Here are some reliable equipments for your green waste composting.
Green Waste Compost Bin For Sale
This is one of the hot-sale composting equipment in our company. It adopts the aerobic fermentation technology in high temperature. When we put our green waste into the bin, it will control the temperature and air automatically. Generally speaking, it only needs 10 hours to complete the harmless treatment process. Besides, the green wastes can mix well in this vessel without the operation of workers. If you have any requirements about the capacity or forms, we can customize 5-150㎡ to meet your needs.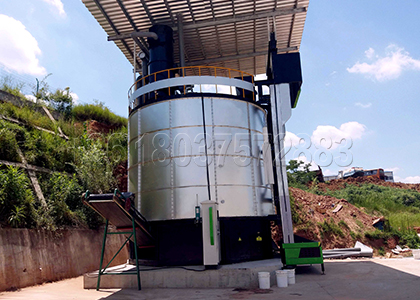 Commercial Green Waste Composting Machine For Sale
SEEC Heavy Industry in China is responsible for the green waste management. The commercial green waste composting equipment made by our company is widely used for green waste disposal. It can be used for the fermentation and the removal of water about green waste. While it is working, the blades on the roller crushing and mixing the fermented materials in the fermentation tank. It also has strong adaptability which can work at the temperature of -20 c ~ 50 ℃. The most important point is it only need one day to heat up, 3-5 hours deodorization and sterilization, seven days turning green waste into compost. The capacity of this compost equipment is depends on the number and volume of groove. If you have any requirements for the machine, we can customize for you with different models and functional configuration.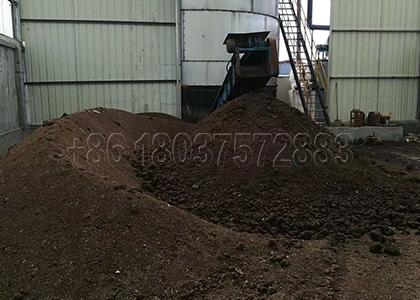 Green Waste Windrow Composting Facility For Sale
This machine is the economical mode of green waste composting. We only need to piled up the green wastes into a stack, then the material is stirred and crushed at regular intervals by the windrow composting machine. It not only shorten the ferment time but also prevents the production of harmful and odorous gases effectively.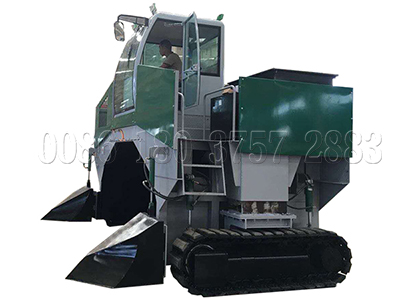 Self-propelled compost turner for green waste composting
This kind of green waste composting machine can move flexible. With the four-wheel walking design, it can move forward, backward and turn around freely under the control by one person. During the working process, the green wastes materials under the machine can be turned and loosen. In this way, it creates a better living environment for microbial to do their work with the help of oxygen.