Small Windrow Turner for Sale
SEEC is a professional fertilizer equipment manufacturers from China. For your small scale fertilizer composting work, we have small windrow composting turner machine for sale. This small compost turner is suitable to compost different kinds of animal manure, crop straw, green waste and other organic wastes. When you use small windrow turner in your farms, it saves a lot of spaces for your fertilizer compost making process. Besides, this machine can not only be used in the open space, but also be carried out in the workshop. If you are interested in this small compost windrow turner, just contact us freely!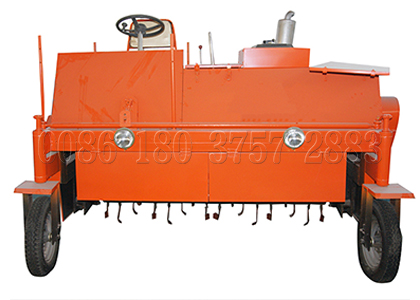 Small Compost Turner for Manure Composting
Product: Small Windrow Turner
Brand Name: SEEC
Application: Compost Turner Mixing Machine
Color: Customer's Request
After-sale Service: Engineer available to service machinery overseas
How to Use Small Windrow Turner Safely in your Farm?
Composting is a good method to dispose organic wastes in animal farm. And small compost turner from SEEC is a convenient compost turning equipment to make organic fertilizer in a small scale. When you use this type compost turning equipment in your farm, there are some suggestions for you to operating more safely and effectively:
Because this fermentation methods belongs to the ground pile fermentation mode, so the first important thing you need to do is to make sure working ground of your machine is smooth and solid. And, the working area should not have convex or concave surface larger than 50mm.
There are no limitation about the length of the compost windrows, but the width of the material heap must keep in specified width.
There should be no less than 10 meters empty space at both ends of the material pile for easy turning, and the space between the material piles should be more than 1 meter.
This is an organic compost turning machine in the production process, it is not suitable to drive the compost turner as a vehicle or a lorry.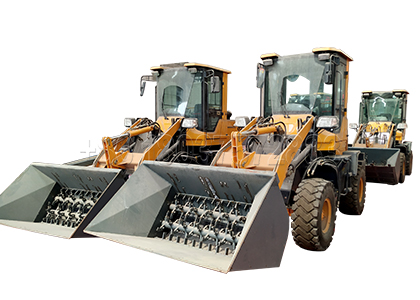 Small Scale composting Machine for Sale
Product: Small Windrow Turner
Type: Moving type/Self-propelled
Usage: Turning Mixing Organic Compost
Color: Customer's Request
After-sale Service: Engineer avaliable to service machinery overseas
What kinds of Raw Materials can be Composted by SEEC Small Compost Turner?
The small compost turner from SEEC compost machinery can be used for the fermentation of different kinds of organic wastes. It is a convenient compost machine to deal with small scale organic wastes. After composting, you can use the organic compost into growing plants and increase soil fertility. Here are some raw materials you can compost with SEEC small compost turner: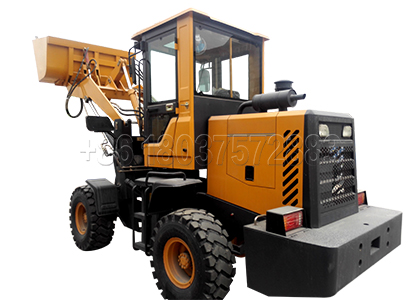 Poultry manure: cow manure, pig drop, chicken manure, horse manure, duck drop, etc. Animal waste is the perfect raw materials for making organic fertilizer. If you have animal farms, it is a good choice for you to equipped with a small compost machine in your farm to dispose your animal wastes.
Organic Waste: municipal sludge, fruit and vegetable waste, household garbage, filter mud, and so on. Most of this kinds of organic wastes are green wastes. They can be composted to make high quality organic fertilizer.
Straw: sugar dregs cake, bagasse, corn straw, straw sawdust and other organic waste. Crush them will be better for composing work.
Small Tractor Windrow Turner for Sale
The small tractor windrow turner from SEEC is also suitable for small scale organic waste composting, it has the following features:
It is a multi-functional and cost-saving compost making machine with four walking wheels. When it is working, it can transfer the compost pile from one place to another place freely. And the transportation distance is not limited.
There is a crushing device in bottom of the bucket which can crush the materials in a more effective way. Before the moisture in the material is evaporated, the organic material can be fermented, mixed, transferred with the tractor compost turner.
When material is transferred to the right place, it will crush them and then discharge the well-mixed materials from the bottom of the bucket.
The performance of small tractor windrow turner machine is safe and reliable, it is easy to operate in outdoors and workshop.