What is Mushroom Compost?
Generally speaking, mushroom compost is a kind of organic compost substrate which mushrooms grows in. Besides, it is also a kind of organic fertilizer which is good for plants. With the development of edible fungi industry, the needs of mushroom compost increased greatly. In order to grow the mushrooms well, most commercial mushroom growers may pay attention to the quality of the mushroom compost. SEEC mushroom compost turner, is designed to mushroom compost making. It can help you make mushroom compost in your own mushroom farm or start a new commercial mushroom compost production line. If you are a commercial mushroom grower, you do not need to buy mushroom compost from anyone because you can make it by yourself. And if you want to start a new mushroom compost business, SEEC mushroom compost machinery will be good choice for you.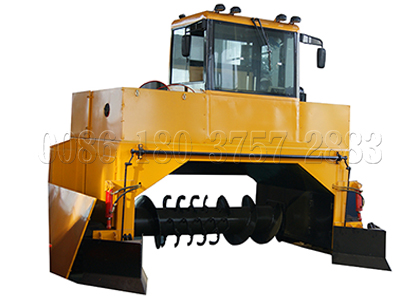 How to Deal With Spent Mushroom Compost? Throw Them Away? Or Reuse Them?
Generally speaking, commercial spent mushroom compost is not always truly spent. They are still organic matters in the mushroom compost substrate. It remains a good source of general nutrients (0.7% N, 0.3% P, 0.3% K plus a full range of trace elements), in some way, they are useful soil conditioner. So, please do not throw them away and pay attention to the reuse of spent mushroom compost. With the mushroom compost turner machine from SEEC, you can ferment your spent mushroom compost again and make them into organic fertilizer. If you want to get further process and make commercial organic fertilizer granules, SEEC has organic fertilizer granulator machine for you.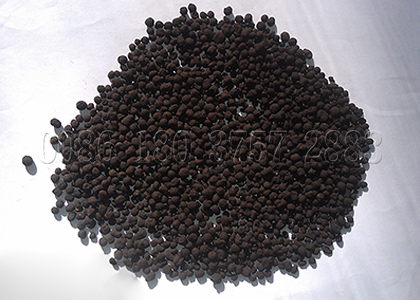 How does Mushroom Substrate is Commercially Manufactured?
The composition of mushroom compost is complex. It needs to contain essential nutrients which the mushrooms needed for growth. In general, hardwood dust, coconut coir mixed with vermiculite, and a variety of manures (although most commonly horse and chicken) are also used in mushroom compost substrate. Other products such as peat moss, rice or cottonseed hulls, canola or soybean meal, can also be used for mushroom compost making.
1. Compost Materials: wheat straw, water, animal manures, gypsum and so on. Making mushroom compost, the first thing you need to do is to soak the wheat straw in water. Then, you need to mix the animal manures with gypsum and move the mushroom compost materials into a large compost pile. Here, you may need SEEC batching machine.It is also a mushroom compost filling machine.
2. Aerobic Fermentation. After mixing of the organic materials, the aerobic fermentation process will take place in the compost piles. During this time, the temperature of the compost piles increase rapidly and the compost piles need to be turned and watered frequently.
3. Turn Over the Compost Piles. The mushroom compost turner from SEEC mainly adopts the aerobic fermentation technology to fermenting the organic materials. Besides, it has high production capacity and suitable to work in the workshop and outdoors. After composting work, the mushroom compost can be mixed, crushed and fermented well. And the straw become softer and turns into chocolate brown colour which means the fermentation process is over.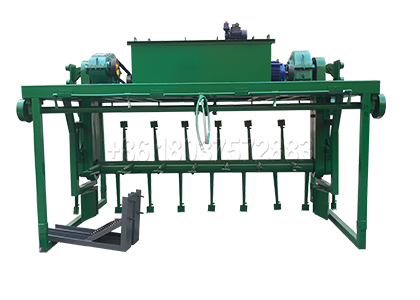 4. Bagging. For commercial purpose, you need to package the mushroom compost with SEEC single (double)bucket automatic packing machine. Our automatic mushroom compost bagging machine is a energy-saving package machine and it is easy to install and get maintenance.
What is the Key Steps in Mushroom Compost Making Process?
During the mushroom compost making process, the most important process is the fermentation of organic waste. With the help of mushroom compost turning machine from SEEC, you can turn over mushroom soil in a large scale and sold mushroom compost for commercial purpose. SEEC mushroom compost turner can mix and crush the raw materials in a effective way. So, it is a professional mushroom compost turner to help you turn over your organic materials. Besides, all types of our mushroom compost turning machines adopt the advanced aerobic fermentation technology to ferment the organic waste. As the temperature of compost pile increases, the compost turner began to turn to compost piles and speed up the fermentation time.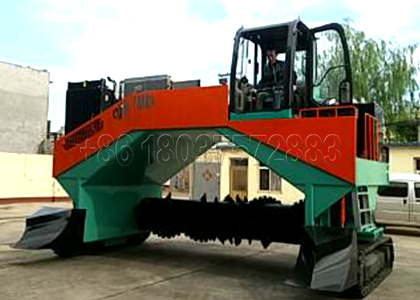 SEEC Self Propelled Mushroom Compost Machine For Sale
The self propelled mushroom compost turning machine from SEEC is a moving type compost turner. It can move freely in your mushroom farms to turn over your organic wastes. When you use this compost machine for your mushroom compost making, you only needs one worker to operate this self propelled compost turner to finish the fermentation work of your organic wastes. According to the working principle of aerobic fermentation technology, it turns over the fermentation material regularly to let the oxygen come into the compost piles. Besides, the production capacity of this type composting method is 340-450m3/h. If you have any requirements about this machine, we can provide customized services for you.
SEEC Crawler Type Mushroom Compost Turning Machine For Sale
The crawler type mushroom compost turner from SEEC also adopts the aerobic fermentation technology. The turning width and height of this machine is different from the models. Of course, it also can be customized according to your requirements. Because of we have installed the hydraulic push plate on the front of this type compost turner, you do not need to let workers to neaten the whole compost piles in your farm. It also can crush your organic materials, which greatly saves fermentation time and labor cost.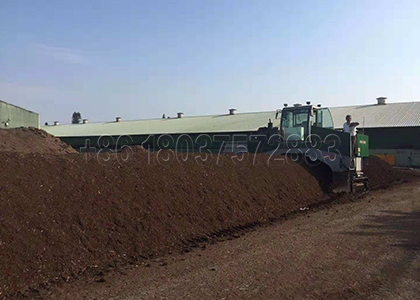 Tractor Mushroom Compost Turner for Sale, a Multi-Functional Turner Machine For Organic Waste Composting
This type of SEEC mushroom compost turning equipment is suitable for the fermentation with small scale mushroom compost. It is patent product of our company. The unique four-wheel walking design ensures the working stability of this machine. Thus, it can move freely in the workshop and outdoors. Besides, it mainly adopts the aerobic fermentation technology which can mix the sticky fermentation material, microbial fermentation agent and straw powder effectively. With the high working efficiency and low energy consumption, this type compost turner is popular for commercial mushroom growers who want to make mushroom compost by themselves.