ShunXinCompost Turner For Small Tractor
The small tractor compost turner manufactured by ShunXinHeavy Industry is a kind of multi-functional turner machine for organic waste composting. It is suitable for the fermentation with small scale of animal manure, sludge, agricultural waste, garbage and other organic waste. The unique four-wheel walking design ensures the working stability of this machine. Thus, it can move freely in the workshop and outdoors. Besides, it mainly adopts the aerobic fermentation technology which can mix the sticky fermentation material and straw powder effectively. With the high working efficiency and low energy consumption, this type compost turner is popular for fermenting farm waste.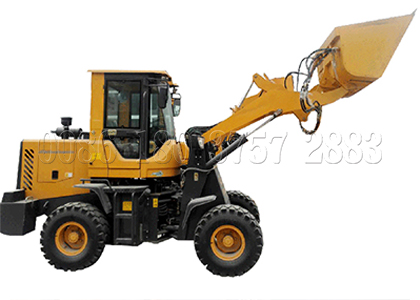 How To Use ShunXinTractor Driven Compost Turner For Your Organic Waste Composting?
When you use the tractor driven compost turner for your organic waste composting, it only needs one worker to operate the machine. By controlling the shovel bucket in the cab, the machine can move your organic compost piles from one place to another place. Besides, the material can be mixed and fermented well in the bucket during this time. It speeds the fermentation process greatly and saves your cost. What's more, with the four walking wheels design, this compost turner can move freely to transfer your organic waste compost pile with a long distance. It is not only a compost turner equipment and also a powerful transport machine for your organic waste composting process.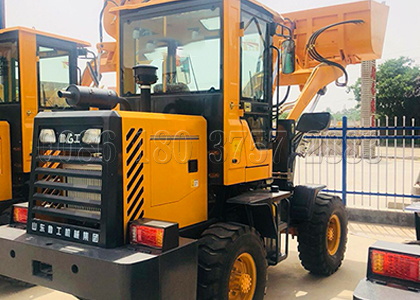 Advantage Analysis About ShunXinTractor Compost Turner
It is a multi-functional and cost-saving compost making machine with four walking wheels. When it is working, it can transfer the compost pile from one place to another place freely. And the transportation distance is not limited.
There is a crushing device in bottom of the bucket which can crush the materials in a more effective way. Before the moisture in the material is evaporated, the organic material can be fermented, mixed with the tractor compost turner. When material is transferred to the right place, it will crush them and then discharge the well-mixed materials from the bottom of the bucket.
The performance of the machine is safe and reliable, it is easy to operate in outdoors and workshop.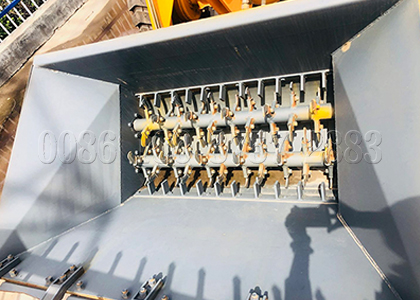 Hot Sale Tractor Pulled Compost Turning Machines in ShunXin
There are many kinds of hot sale tractor pulled compost turning machine in our company. They can be used to deal with different kinds of organic waste just like chicken manure, cow dung and garden wastes. This tractor pulled compost turning machines sold to customers from many countries and meet their needs for organic waste composting. It is our business is spreading all over the world that we will always provide 24-hour services for you. Besides, if you need organic fertilizer production equipment for your plant, we can also provide customized services for your plant. Here are some typical tractor compost turners from ShunXin: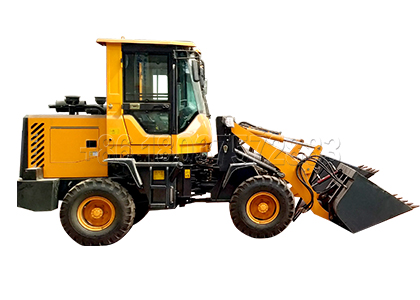 Chicken Tractor Compost Turner For Sale
Our chicken tractor compost turning machine is popular among chicken farmer's organic compost making process. Chicken manure is rich in organic matter but cannot be used directly as compost for the soil without fermentation. So, this machine can ferment the chicken manure in the chicken farm and realize resource utilization. It adopts the aerobic fermentation technology to let the organic matter in the chicken manure heat up rapidly and kill the bacteria left in the manure. And it can turn over the compost pile of chicken manure to speed the fermentation process. With the strong function of chicken tractor compost turner, more and more chicken farmers are tending to turn their chicken waste into organic fertilizer.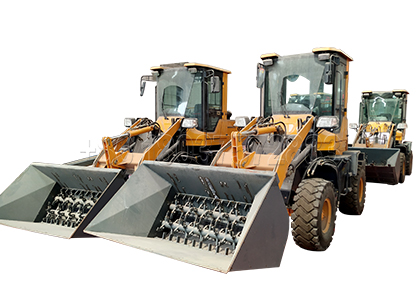 Cow Dung Turner Tractor Compost Machine
The cow dung turner tractor compost machine plays an important role in the whole process of organic fertilizer production. It effectively reduces the fecal pollution of cattle manure in the breeding field and improves the breeding environment for cows. What's more, when cow manure from the cattle farm is fermented into organic fertilizer, it realizes the harmless treatment of cow manure, which is beneficial to environmental protection. Our cow dung turner tractor compost machine breaks down the organic matter in the cow manure by stirring and crushing them. When the cow dung has matured, it can be transferred by this tractor compost turner machine to a fermentation tank or other place for storage. This machine greatly saves the fermentation time and labor cost of cow dung organic fertilizer and improves the efficiency of organic fertilizer production and quality of final products.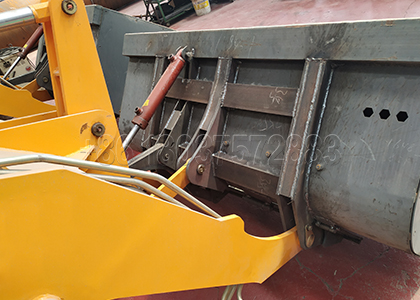 Tractor Driven Compost Turner For Garden Waste Composting
With the tractor driven design of this kind of compos turner, it is easy to collect garden waste with one person to operating this machine. When garden waste is shoveling into a fermentation heap, the aerobic microbes will begin their work. then, this tractor driven compost turner machine can transport the fermented material freely which saves the labor cost. Besides, it can crush the garden waste and make them easier for fermenting.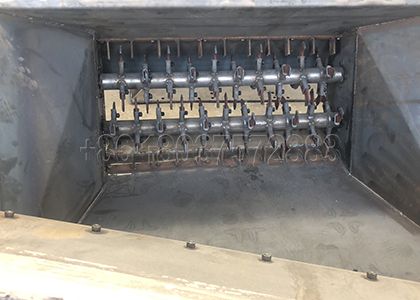 Where To Find a Good Turner Tractor Supplier For Your Plant?
At present, there are many tractor compost turner manufacturers at home and abroad. If you are looking for a professional tractor turner supplier for your plant, Tonda will be a good choice. First of all, we are a professional organic fertilizer equipment manufacturers with 30 years of production experience. Secondly, we provide first-class service to our consumers. Whether you are new to the organic fertilizer industry or not, we will provide you with reasonable and efficient design for your plant. That can help you make high quality compost by yourself. If you are interested in our products, please send us your inquiry, we will provide you with the most professional advice and quality products for your organic waste composting.