Composting is the most effective way to provide your garden with a constant supply of nutrients. And organic garden compost will keeping the soil and its resident microorganisms in great health. Generally speaking, the more plants we grown in the same place, the nutrients will deplete from the soil. So, in some way, composting is an excellent way to put nutrients back into the soil and benefit the plant growth. Generally speaking, the fermentation is the key process for organic composting. The compost turner manufactured by SEEC company can give you a different composting experience. Over the past 30 years, we are committed to the research of organic fertilizer production equipment and the fermentation technology of organic composting work. If you are looking for garden compost machine suppliers, Tonda company will be a good choice for you.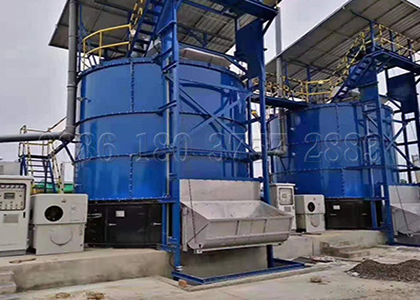 What Kinds of Garden Composting Equipment are Needed?
Garden waste is a kind of good organic material to compost. A good garden composting system is easier for organic materials to reach maturity in a short time. There are two kinds of indispensable equipments for making garden compost. The first one is the crusher. When you crush your garden waste before fermentation, it will speed the fermentation process greatly. After crushing process, it creates a better condition for organic materials to do their work. As a result, when you ferment your garden waste in the next compost process, it will finish in a short time. As a professional organic fertilizer production equipment supplier, we can provide you the most advanced crushing equipment and compost turner machine. They are both the reliable equipments for your garden compost making.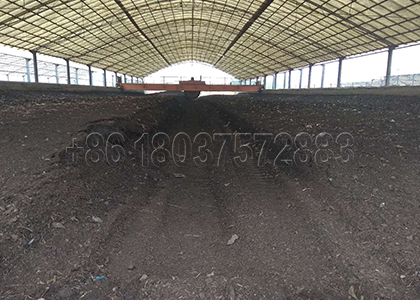 Types Of Garden Composting Machine In SEEC
SEEC Heavy Industry is the leader of fertilizer equipment in China. As a professional equipment supplier, we have rich experience in the production of organic fertilizer equipment. If you want to making garden compost, there are many types compost machines suitable for you. With the help of machine, you can compost your garden waste in a more efficient way.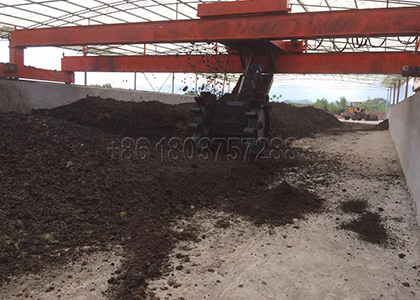 Groove Type Garden Composter For Sale
This is the most popular garden compost making machine in our company. When you use this machine to do composting work, you can collect your garden waste and put them in a fermentation slot. Then, the composter will do its work for you. It helps to turn over your garden waste in a effective way and speed the composting process. This machine mainly adopts the aerobic fermentation technology for garden composting making. What's more, we have double-groove type and half-groove type to meet your needs. If you have any requirements groove type garden composter, please feel free to contact us.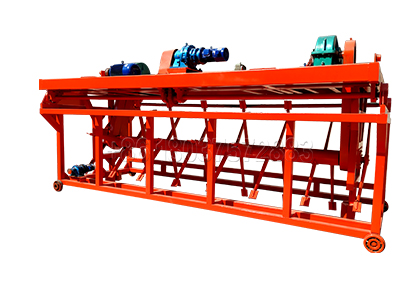 Wheel Type Garden Composting Machine For Sale
The wheel type garden composting machine is the patent product of our company. This machine is widely used for large garden composting work. It is equipped with full automatic electrical control system to save your labor cost. The turning depth of this machine can reach 1.5-3 meters. And the largest turning span can reach 30 meters. In addition, the wheel type garden composting machine adopts the advanced aerobic fermentation technology. In this way, the fermentation bacteria have enough space to do their work and speed up the fermentation time.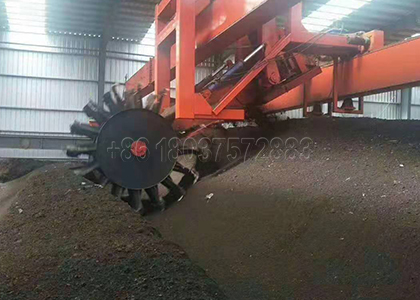 Hydraulic Garden Compost Turner For Sale
When you use this machine to compost your garden waste, you need to set your waste into several compost pile on the ground. Then, the machine will stir and crush the material at regular time. It not only speed up the ferment process but also prevents the production of harmful and odorous gases effectively. In some way, this machine is the most economical garden waste composting machine at present.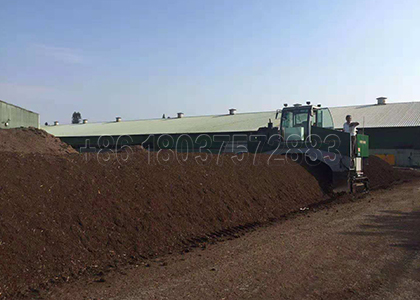 Self-Propelled Compost Turner For Garden Waste Composting
This kind of garden waste composting machine can move flexible. With the four-wheel walking design, it can move forward, backward and turn around freely under the control by one person. During the working process, the garden wastes materials under the machine can be turned and loosen. In this way, it create a better living environment for microbial to do their work with the help of oxygen. What's more, this machine both can work indoors and outdoors. If you have any requirements about this machine, feel free to contact us. We will provide you professional service for your garden waste composting.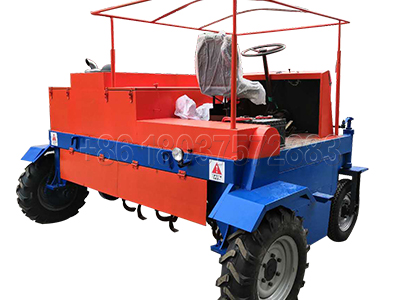 Tips For Urban Garden Composting
When you decide to making garden compost, you'd better know garden composting tips for urban garden composting. Here are some details you should pay attention:
1. You need to know what can be done and what not be composted. There are many compostable organic material such as vegetable and fruit scraps, newspapers, coffee grounds and grass scraps. But meat, dairy, plastic and processed foods are not suitable for composting work. Please do not use them for garden compost making.
2. Cut your material up or tear them into pieces. If you compost them without crushing, the organic matter will take a long time to break down.
3. Ensure the diversity of compost materials. Green plants are rich in nitrogen and brown plants are rich in carbon. when you making garden compost, both of them is indispensable nutrients for composting.