Why to Applying Mulch to the Surface of Soil?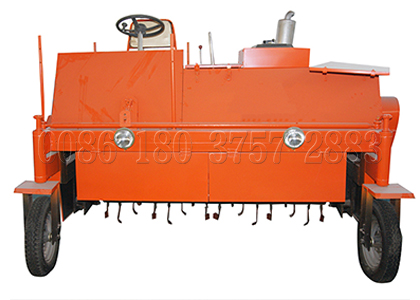 As we all know, mulch is widely used during the commercial crop production and urban landscaping construction in gardening. So, when we applying mulch to the surface of soil, there must be a lot of benefits to the plants. Some obvious benefits are like follows:
1. Retain soil moisture.
2. Improve the fertility and health of the soil.
3. Reduce weed growth.
4. Enhance the visual appeal of the area.
5. Improve soil productivity.
What kinds of Organic Materials are Good to Make High-Quality Mulch?
In fact, there are different kinds of material which is suitable for mulch making. But sometimes a mulch is not exclusively has organic matter. It may be plastic sheeting or bark chips. This is one type of mulch applied to the soil. Besides, there is another type of mulch which is organic mulch. In some way, they can be considered as organic fertilizer which composted by organic materials. In some way, the organic waste is the best material to make high-quality organic mulch. If we applied correctly, they can dramatically improve soil productivity. Here are variety good organic materials can be used for mulch making:
SEEC Semi-Wet Crusher Machine for Sale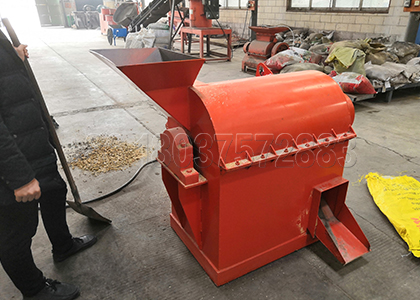 Organic Residues: such as grass clippings, leaves, hay, straw, kitchen scraps, shredded bark, sawdust, shells, wood chips, shredded newspaper, cardboard, wool, animal manure, etc.
Composted Materials: fully composted materials are used to avoid possible phytotoxicity problems. Materials that are free of seeds are ideally used, to prevent weeds being introduced by the mulch.
Plastic Mulch: crops grow through slits or holes in thin plastic sheeting. This method is predominant in large-scale vegetable growing, with millions of acres cultivated under plastic mulch worldwide each year (but the disposal of plastic mulch is cited as an environmental problem).
How to Make Mulch Commercially for more Aeras to use them?
If you want to make mulch for commercial purpose. SEEC mulch turner machine can help you. It is the key equipment in mulch compost making process. It will turn over the mulch materials in a more effective way and improve the quality of mulch. As a professional fertilizer production equipment manufacturers for 30 years, there are different type mulch turning machines in our company to help you make mulch quickly. What's more, all the turning facilities can be customized according to your requirements for your plant. So, if you are interested in them, just feel free to contact us.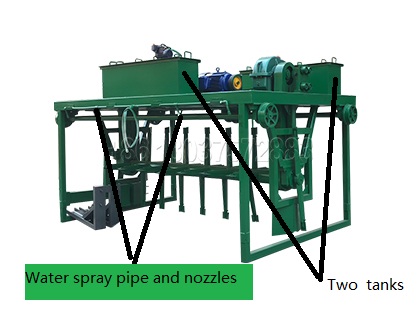 Mulch Making Machine for Sale
Model: FJC300 Mulch Making Machine
Type: Groove Type
Brand Name: SEEC
Working Speed: 50-60m/h
No-load Speed: 100m/h
Application: Turning and Mixing Materials for Fermentation
Color: Customer's Request
After-sale Service: Engineer available to service machinery overseas
How to Make Mulch without any Smell?
Animal manure is a kind of good materials to make mulch. If you do not want to produce any smell during the making process. There is compost bin to meet your needs. The mulch compost bin is a device that can rapidly ferment and decompose the organic matter in a full-closed vessel. When we put our raw material into this mulch bin, it only needs 10 hours to complete the harmless process of mulch making. What's more, this machine is equipped with crushing device inside of the vessel, which greatly saves the fermentation time and labor cost of organic mulch composting. Besides, this mulch making facility can be customized according to your requirements. If you have any questions about it, just contact us freely.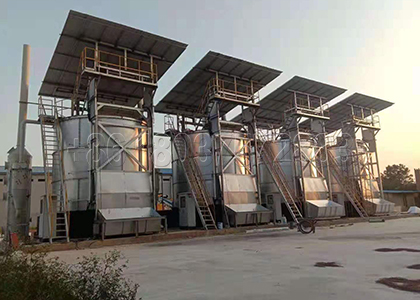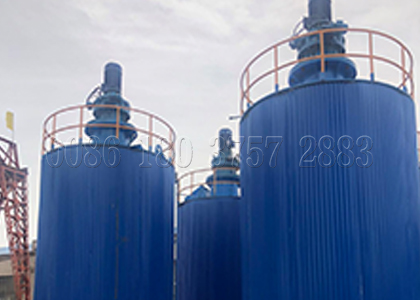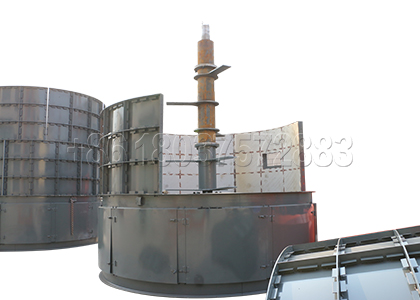 How To Make Organic Mulch?
Organic mulch is mulch like compost which is rich in organic matter. It contains more nutrients than normal mulch. If you want to make organic mulch, SEEC mulch turner compost machine may help you. In fact, there are many kinds of organic materials can be composted into organic mulches. For example, leaves, grass clippings, peat moss, wood ships, bark chips, straw and so on. But these organic materials can not use as mulch directly. Our mulch compost machine can mix and even crush the organic organic material to let them reach the optimal fermentation conditions to do their work. During the fermentation process, we mainly use aerobic microbial fermentation technology to decompose organic matter naturally. With the help of oxygen during the fermentation process, it will speed the fermentation process and improve the quality of organic mulch.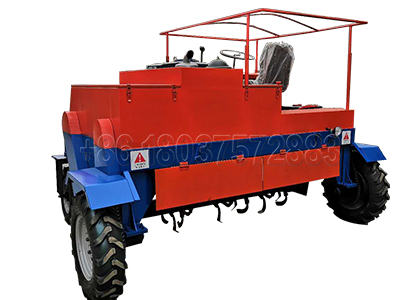 Mulch windrow turner for sale
Model: SEECLDF-2300(can be customized)
Durning width(mm): 2300
Durning height(mm): 600-1000
Row spacing(mm): 800-1000
Working speed(m/min): 6-10
Capacity (m³/h): 500-700
How to Make Organic Mulch With Mulch Windrow Turner?
Mulch windrow turner is a professional production equipment to make organic mulch. Besides, it is also a cost-saving machine for organic mulch making. When the organic material are stacked into a compost pile on the ground, our mulch windrow turner will stir and crush the organic material at regular time. This fermentation method is much faster than traditional tank fermentation. And it also prevents the production of harmful and odorous gases such as hydrogen sulfide, amine gas and indole during fermentation process.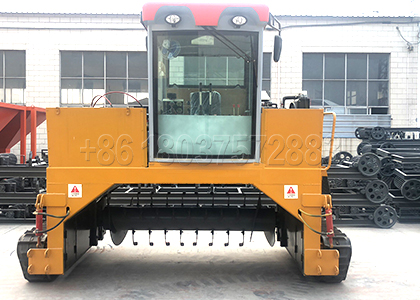 Mulch windrow turner for sale
Model: SEECLDF-2600(can be customized)
Durning width(mm): 2600
Durning height(mm): 1100-1300
Row spacing(mm): 800-1000
Working speed(m/min): 6-10
Capacity (m³/h): 1000-1200
Groove Type Mulch Turner For Sale
Sometimes, this type mulch compost making machine is also called rail type compost turner or track mulch turning equipment. The groove type mulch making machine in our company has three national patents. When you choose this mulch turner to make organic mulch, you need to build some fermentation tanks and walking tracks in the plant. When the machine starts to work, it move along the paved walking tracks to turn over the organic material to promote the fermentation of aerobic organic matter.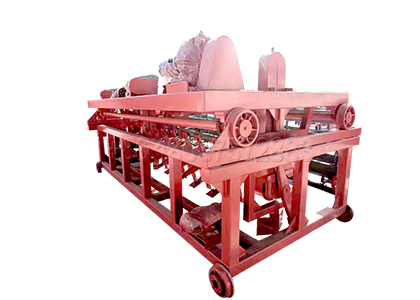 Self-Propelled Mulch Compost Machine For Sale
The self-propelled mulch compost turner machine is a kind of walking compost equipment in our company. It is convenient for organic mulch making. Because it can move freely to do the compost work. If you want to make organic mulch in the workshop, this machine is suitable for you. And if you want it work in the open air, that is also good for you. It mainly adopts advanced aerobic fermentation technology to make mulch compost.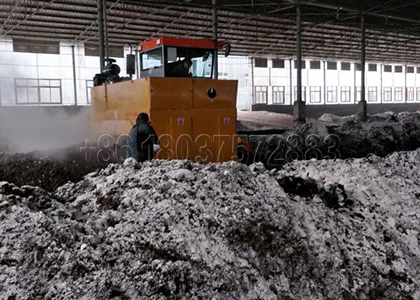 The Benefits of Using Organic Mulch compost
There are many benefits when we use mulch for the plant, here are some advantages of organic mulch compost:
When we use organic mulch compost fertilizer to the soil, it is helpful for providing a buffer from heat and cold temperatures.
Organic mulch is rich in organic matters, using organic much not only reduces the organic waste, but also is helpful for keeping the roots moist.
Using mulch compost, your crops will grow better. Because it can provide more nutrients for crops but not the weeds.
Organic mulch compost can prevent soil compaction.