What is Static Pile Composting?
Static pile composting is a number of systems to biodegrade organic material without physical manipulation during primary composting. Because the oxygen is more or less involved in the composting process, it is also called aerated static pile composting or aerobic static composting.
This composting process has been used in agriculture for centuries. Since the early 1970s, aerated static pile composting systems have appeared all over the world. The static pile composting process was developed by the U.S. department of agriculture's agricultural research center in BELTSVILLE, Maryland. During 1972-1973, the center has successfully developed a composting technology using sawdust as expansive material handling of digested sludge. But when the technology is used for dealing with coarse sludge it encountered the odor problems. So it was that time the aerate static pile (ASP) system is developed in order to solve the problem of offensive odor during fermentation work. Sometimes this process also called BELTSVILLE process.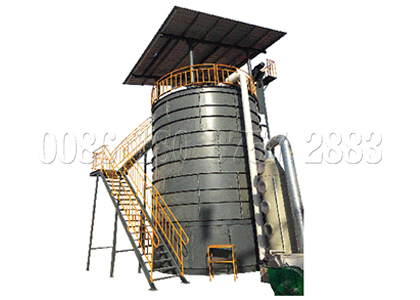 SEEC organic fermentation pot for sale
. Model: SEECFJG-10
. Heating power(kw): 4×6
. Stirring power(kw): 11
. Reducer model: BLED85-493-11
. Stirring speed(r/min): 3
. Overall size: 2400×2400×6900
Dynamic composting system amd static composting system
Generally speaking, static composting system is a composting system opposite to dynamic composting system. During the composting progress, organic materials are always stay still without physical manipulation. So, the organic waste can not mix very well to promote the growth of aerobic microorganisms and put off the fermentation circle. With its complexity and high cost, static pile composting systems are most commonly used by larger, professionally managed composting facilities.
Luckily, after a long time of technical exploration and the assistance of a series of modern composting equipment, SEEC heavy industry find out three feasible methods for static composting. They are natural composting, aerobic static composting process and in-vessel composting. Hope they can help you for your static pile composting.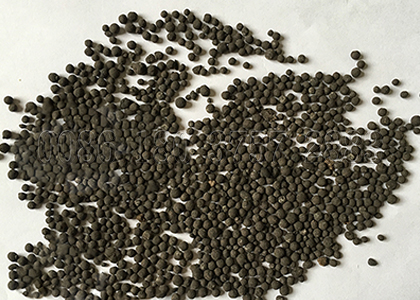 How to do Static Pile Composting?
As a common method of fertilizer fermentation, static pile composting has been welcomed by fertilizer manufacturers all over the world. However, there are many details that need our attention in the specific operation process. When we do static pile composting, the most important thing we should do first is to choose a place for composting. Usually the place may be in windrows, open areas or covered facilities, or in closed containers. Here are static pile composting methods for you:
Natural composting
This is the simplest way to obtain organic fertilizer from organic waste. If you want to do natural composting, all you have to do is collect your wastes then mix them well and spread out in a dry place. Then use the sunshine and natural air to do passive static pile composting. It's easy, right? But think it over: where do you find such a wide space for static composting? If you do this, whether there will produce offensive odor? How to deal with the bad smell or just ignore them? If you want to make compost in a large scale rather than making some homemade organic fertilizer for your beautiful garden, you'd better not choose this way.
Aerobic static composting process
If you want to get better organic fertilizer products by static pile composting, the aerobic static composting process will be a good choice for you. With the help of mechanical composting equipment, the material is turned over and stacked irregularly. In this way, oxygen can enter the windrow to speed up the fermentation time. In this way, the fermentation time is about 7 ~ l0 days, and you just need to turn over your organic material once a day.
In-vessel composting
In-vessel composting as a kind of static pile composting, this method confines the composting materials within a building, container, or vessel. The closed environment create a high temperature for aerobic fermentation. And kill all of the parasites, germs and other harmful substances to achieve harmless treatment. SEEC company can provide you with different kinds of in-vessel composting equipments for you. You can choose different type, size, forms, capacity for your static pile composting.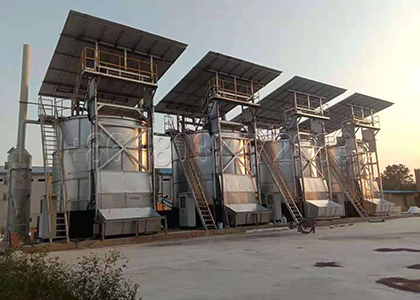 Composting Facilities for your Static Composting
ASP facilities produces by SEEC can be under roof or outdoor windrow composting operations, or totally enclosed in-vessel composting. We can offer different types compost turner for your static pile composting. Here is a list of the most typical one for you:
Forklift type compost turner for small-scale static heap rollover
It's is suitable for the fermentation with small scale livestock manure, sludge, garbage and other organic waste. This equipment can both work in the open air and workshop to meet your different need for working places. Besides, it can mix the viscous fermentation materials with microbial fermentation agent effectively. In a word, this machine is economic and practical for your small scale composting project.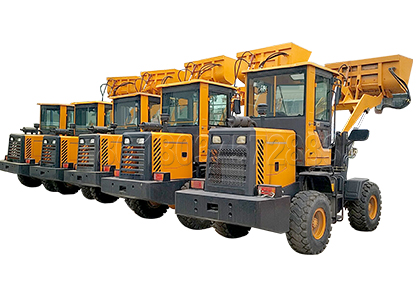 Wheel type compost equipment for large-scale static composting
The most distinctive feature of this product is its large span and depth. If you want to do large scale composting work, this machine is a good choice for you. The turning depth can be 1.5-3m and the largest width can be 30m. With the no dead angle for composting, it greatly increasing the area of contact between organic matter and air. So it will shorten the fermentation time for static pile composting.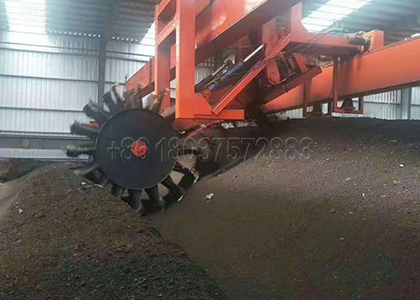 Aerobic fermentation pot for in-vessel static composting
The aerobic fermentation pot is use for the treatment of pig manure, chicken manure, cow dung, sheep dung, mushroom waste, crop straw and other organic waste. It only needs 10 hours to complete disposal process in a closed vessel. In addition, according to your requirements, SEEC can customize 5-150㎡different capacity and different forms(horizontal and vertical ) to meet your needs. In the process of organic fermentation, the fermentation tank can automatically control the temperature in the vessel. Besides, the material can mix well in the same time. If you have any questions about our equipment, please contact us at any time. We will be glad to help you!