What kinds of Organic Materials are Suitable to make Compost?
Organic waste includes any organic matter in waste which can be broken down into carbon dioxide, water, methane or simple organic molecules. It can convert organic fertilizer as the main raw materials for composting. The organic composting recipe is to mixing with human and animal manure and urine through composting and decomposition. Specifically, organic materials for composting can be divided into the following categories: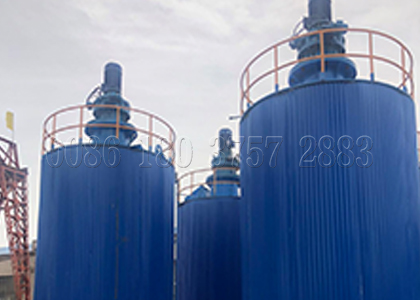 1. Agricultural waste: mainly include straw of rice, wheat, rape, cotton, soybeans, peanuts, sweet potatoes, corn and so on. They are dry and easy to be fermented.
2. Livestock and poultry manure: such as chicken manure, cow manure, sheep manure, horse manure, rabbit manure, their nutrition is abundant.
3. Industrial wastes: such as filter mud from sugar mill and other by-products from food processing industry.
4. Household garbage: such as kitchen waste, etc.
5. Urban sludge: such as river sludge, sewage sludge, etc.
What are the Best Organic Composting Methods from SEEC Compost Machinery?
To be homest, composting is a good way to deal with organic waste in our life. The methods of composting organic waste from SEEC mainly include trench composting, in-vessel composting and windrow composting. All of these organic composting methods are adopting the aerobic fermentation technology to decompose the organic matter in raw materials. For different composting methods, you need a more suitable organic composting machine. Here, SEEC has the most professional organic fertilizer production equipment for you to choose. They are different in types and configuration, which are suitable for organic farming and composting. If you are interested in them or you have any other requirement about our organic composting machines, SEEC can provide customized service for you.
Trench Composting for Easy Compost Making
The trench composting is an easy composting methods. It also can be called groove composting. This is because the whole fermentation process of this composting method is finished in the fermentation grooves. So, if you want to use this composting method to make organic compost, you need to build some fermentation grooves for organic materials. Here, SEEC recommend you with groove type compost turner for more efficient organic waste composting process. With the help of groove type compost turner machine, you can mix and crush the organic materials in the fermentation grooves.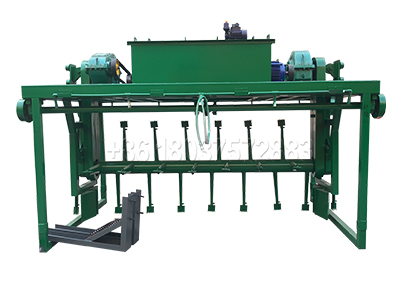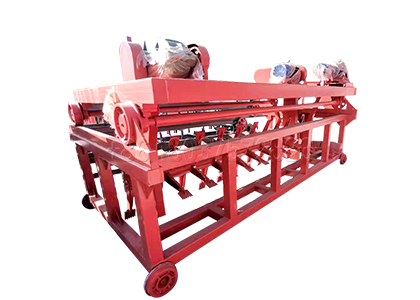 Which Composting Methods Break Down Organic Matter more Fastly?
In-vessel composting is the fastest way to get high-quality organic compost. SEEC in-vessel composting system for organic waste composting mainly adopts aerobic fermentation technology to decompose organic materials in high temperature. This composting method ferments the organic materials within a building, container, or a vessel. So, it called in-vessel composting. SEEC has the aerobic fermentation pot to ferment the different kinds of organic wastes. It is a full-closed composting facilities for organic compost making. Thus, during the organic waste fermentation process, there is no environmental pollution produced. What's more, this fermentation pot only need 10 hours to complete the harmless treatment process.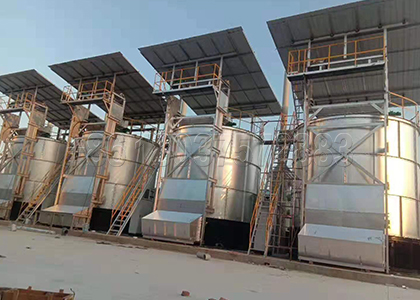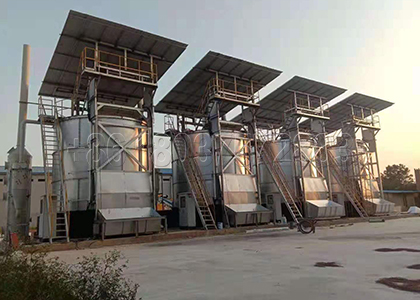 Windrow Composting for Keeping Compost Piles in your Plant
Generally speaking, windrow composting is suitable for the operator who want to turn great volumes of organic material quickly in confined spaces. In this kind of composting system, all the organic materials need to piled into long fermentation windrows on the ground. Here, SEEC has hydraulic windrow compost turner and the self-propelled windrow compost turner are suitable for windrow composting.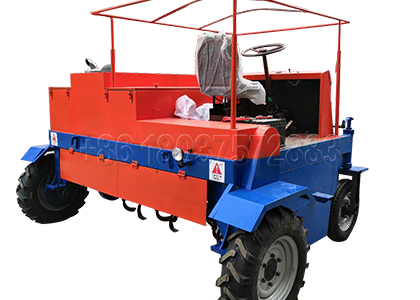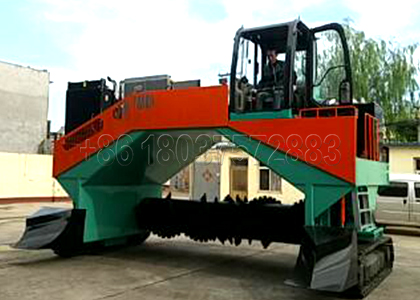 How To Make Organic Fertilizer From Food Waste?
If you want to use this kind of material to make organic fertilizer, here are some suggestions for you:
Fermenting the organic materials: Food wastes need to be fermented well to create an environment for the growth of aerobic microorganism. SEEC compost turner machine can help you compost your organic waste well.
Crushing the composted materials Increase the contact area with oxygen to speed the fermentation process.
Mix raw materials evenly.
Granulating: with the help of granulating equipment to make food waste composts into pellet organic fertilizer.
Drying and cooling: reduce water content in organic fertilizers.
Packing: Bagging and packing your organic fertilizer products with some auxiliary equipment, such as automatic packing scale and palletizing machine.
Machine Design For Making Organic Compost On Commercial Basis
SEEC Heavy Industry is the leader of fertilizer equipment industry in China. The main project of our company is the production and installation of fertilizer production line and its accessories. In addition, we have focused on the production of organic fertilizer equipment for more than twenty years. And we are active advocate of ecological agriculture. So, if you want to opening your business of organic compost, our equipment is sure to meet all your needs and requirements. Here are some typical devices of organic waste composting. We are looking forward to our friendly and double-win cooperation.
High Capacity Organic Waste Composting Machine For Sale
This type of organic composting facility has high capacity of composting. It can use for the fermentation of organic waste such as different kind of manure, sludge, kitchen waste, straw sawdust and so on. In general, this machine is hot-sale type compost turner which is widely used in organic fertilizer plant and compound fertilizer plant. When you use this machine do composting work, you need set one or several trenchs for organic materials. If you have any requirements for the equipment, welcome to contact us. Besides, we also have double-groove type and half-groove type to meet your different need.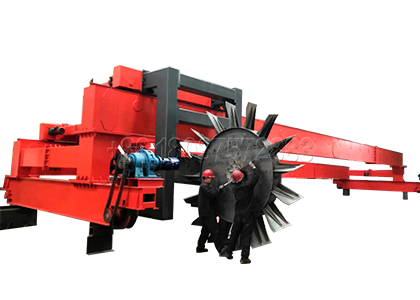 Fully Automatic Organic Waste Compost Machine For Sale
This machine is the patent product of our company. It is suitable for the compost of organic waste. It has fully automated electrical control system. When the turner is working, there is no need for an operator. So if you want to save the labor cost for your organic waste treatment and composting, this equipment will be a good choice for you. Compared with the traditional mechanical organic turner equipment, this machine has a new breakthrough in the problem of turning span and turning depth. It adopts high-efficiency and energy-saving transmission mechanism to drive the two large diameter turning wheels to compost the organic material in a symmetrical way. Besides, the hydraulic lifting system can make the big plate lifting automatically to ensure the equipment move flexible.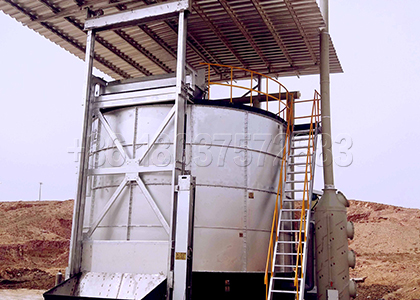 Feature Of Fully Automatic Organic Waste Composting Machine
The high turning depth: the depth can be 1.5-3m;
The large turning span: the largest width can be 30m;
The low cost for energy to operation;
Turning with no dead angle;
High degree of automation.
Self-Propelled Organic Waste Composting Facility For Sale
This type compost converter is the main engine in the production of organic fertilizer. It can work in the open space and workshop. The design of four-wheel walking make it move forward, backward, and turning around flexible. What's more, only one person is enough to control this compost machine. If you want to do composting work without the impact of weather, you can choose this equipment for your organic composting. It adopts the advanced technology microbial aerobic fermentation. When the machine is working, it can mix and crush the organic material at the same time. After it pass through there will be a new pile which is turned well. If you have any interest about our equipment, please feel free to send your requirements to us!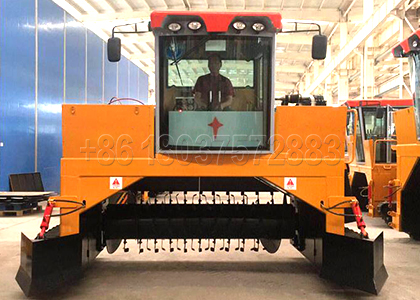 Advantages Of Organic Composting
Composting keeps organic waste out of the landfill and converts it into a marketable, profitable and sustainable resource.
The use of organic fertilizers increases the content of organic matter in the soil, it promotes the growth of plant.
Composting organic fertilizer promotes the development of ecological agriculture and organic fertilizer manufacturing industry.