How Long Does it take for Organic Scraps to Break Down with SEEC Compost Machine?
The easiest way to compost organic waste in our life is to set a compost pile and let them naturally decompose. It may needs a long time for organic scraps to break down. But with SEEC compost machine, one month is enough. No matter outdoors or indoors, our compost turner can turn your organic waste effectively. It mainly adopts the aerobic fermentation method to speed the composting process. Of course, if you want to compost your organic wastes more quickly, you can crush your organic wastes with SEEC crushing machine before they composted. Here are some crushing equipments for you: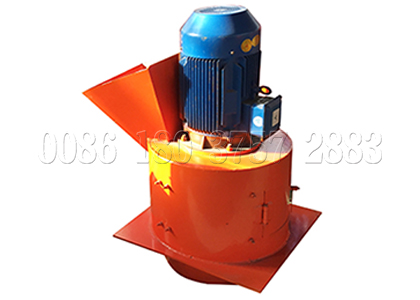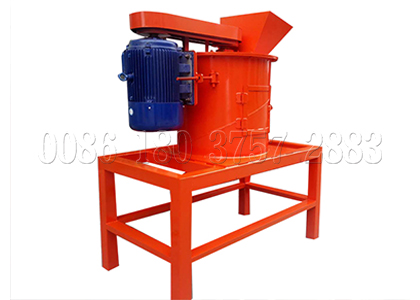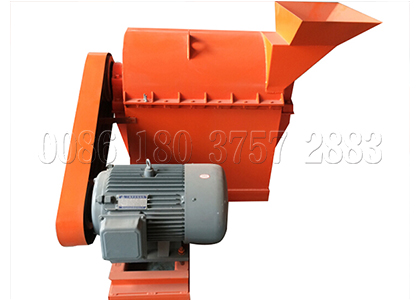 Why Should We Compost organic Waste?
In all kinds of waste, the number of organic waste accounts for more than 35%. Sometimes, a large number of organic waste discarded in the garbage box or put into landfill. As a result, these places are easy to attract flies, mosquitoes, cockroaches, rats and other pests. What is worse, there are also multiply bacteria, which seriously affect human health and the appearance of the city. Therefore, the rationalization of organic waste disposal is more and more important for us. In general, organic waste is a kind of organic matter that is suitable for composting. During the organic waste composting process, it not only makes full use of organic waste, but also brings great ecological and economic benefits to us. What's more, at present, there are special equipment to deal with organic waste, which ferments organic waste through the use of microorganisms and turns the fermented organic waste into fertilizer.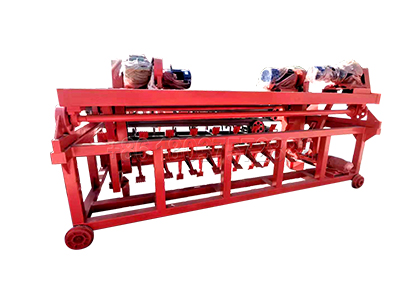 Why Use organic Waste for Composting?
Organic waste is a kind of organic material, which can be easily decomposed into high quality compost. Because they are rich in carbohydrates, cellulose, protein, oils and inorganic salts. And they also contain calcium, phosphorus, potassium, iron and other trace elements. These ingredients are essential nutrients for making good organic fertilizer products. What's more, the biodegradable rate of organic waste is very high. Nearly 82% organic waste can be disposed by biologic conversion technology. So, if we make a organic waste compost, it will improve the quality of compost products greatly.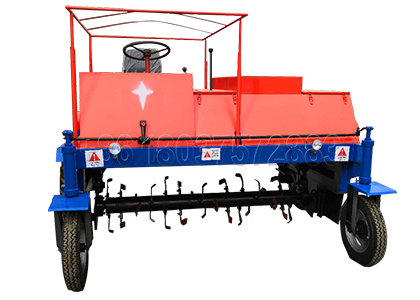 How Many Methods Can You Use organic Waste Composting?
There are many organic waste composting methods in our life. One of the simplest composting methods is passive composting. Passive composting is simply stacking the materials and letting them decompose naturally. This method is simple and low cost but very slow and may result in objectionable odors. If you want to speed up the fermentation process, our hydraulic crawler-type compost turner machine is a good choice for you. This is economical organic waste composting machine. It can stir and mix the organic waste material when proceeding. what's more, this machine introduces the oxygen into the organic waste compost pile helping to speed up the organic decomposition process. With the high fermentation rate for organic organic waste, our hydraulic crawler-type compost turner is a reliable fertilizer machine in organic fertilizer production.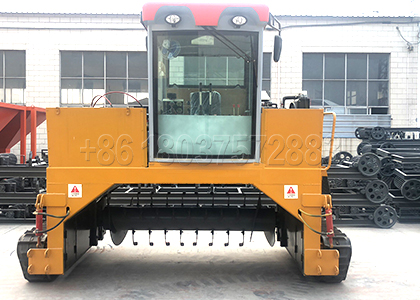 Another organic waste composting method is aerated windrow composting. This kind of composting is suitable for large scale organic waste composting process. In this kind of composting system, it introduces the air into the fermentation pile through perforated pipes and blowers. Therefore, if you want to start your own organic waste composting business in this way, you may need to invest a lot to buy aeration equipment for your plant.
The third composting method for organic waste is in-vessel composting. This kind of compost system is not sensitive to the weather. Because all of the fermentation process is taken place in a closed container. Our in-vessel aerobic fermentation pot is such an environmental facility for organic waste composting. Generally speaking, this pot can finish the organic waste composting process in 10 hours.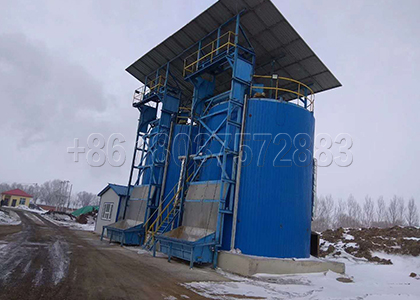 Organic Waste Composting Machine in SEEC
SEEC Heavy Industry is a professional organic fertilizer production equipment supplier in China. We can provide you different kinds of organic waste composting machines. According to the amount of your raw material, we can recommend the most suitable machine for your organic waste composting process. According to the size of your working site, our engineer will make a design for your compost equipment and the production line. Besides, all the equipment we produce can be customized according to your requirements. So, if you have any requirements about our machine, just contact us freely. We are ready to provide the perfect service for you all the time.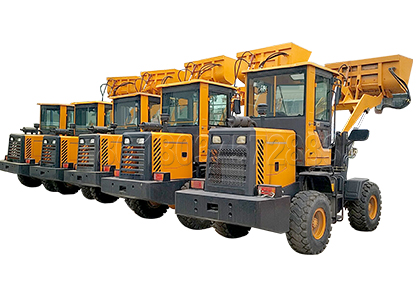 Large Scale Wheel-Type organic Waste Composting Machine For Sale
This machine is a large scale organic waste composting machine. It is suitable for the fermentation with large span and high depth of organic wastes. While the working process, it removes excess water from organic waste and ferment organic matter in organic waste. Compared to the traditional composting equipment, this machine works more efficiently and saves energy. We found that this machine can save 70% energy than any other composting equipment when they are doing the same work. What's more, we provide customized services for our composting machines.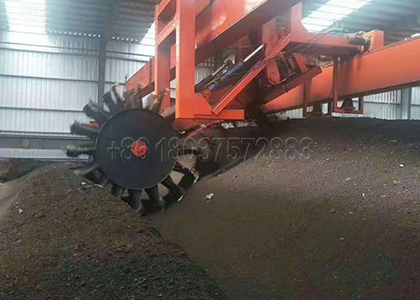 Commercial organic Waste Composting Equipment For Sale
The groove type compost turner manufactured by us has 3 national patents. It is a commercial type composting equipment in organic fertilizer production. Its turning span can reach 3 and 30 meters and the turning height can reach 0.8-1.8 meters. What's more, it mainly adopts the unique continuous aerobic tank fermentation technology to let the organic matter rot and mature quickly. With the help of this commercial organic waste composting equipment, the organic waste can quickly come to the form of decomposed, dewatered, sterilized and deodorized. Besides, the mixing device on this machine can stir and crush the material at the same time. It greatly improved the working efficiency of this machine.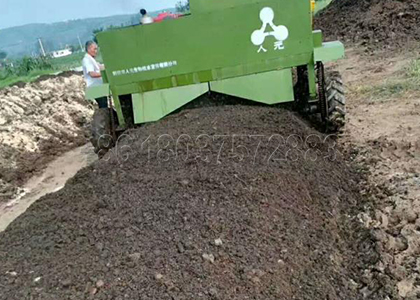 Small organic Compost Making Machine For Sale
This machine is suitable for small scale organic waste composting. It is a multifunctional compost turner. With the strong ability, it can do compost turning, transshipment, mixing and crushing. The design with the special tractor makes the machine move freely to do composting work. What's more, the unique hydraulic design makes the diver open and close the feeding port of the flip bucket in the cockpit. It can compost the organic waste in an effective way and it is easy to transfer the fermented material from one place to another place.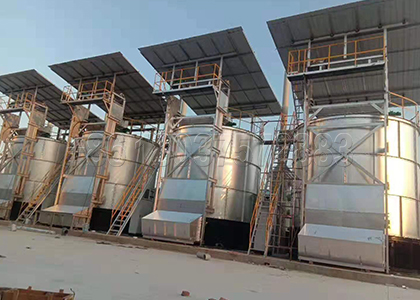 Tips For Organic Waste Composting Process
Organic waste is a kind of special raw waste compost agent. Because it has high moisture content and low physical structure, it is important to mix fresh organic waste with a bulking agent that will absorb some of the excess moisture. Bulking agents with a high C:N ratio, such as sawdust and yard waste, are good choices. organic waste is highly susceptible to odor production — mainly ammonia — and large quantities of leachate. The best prevention for odor is a well-aerated pile that remains aerobic and free of standing water. Leachate can be reduced through aeration and sufficient amounts of a high carbon bulking agent. It is normal to have some odor and leachate production. Captured leachate can be reapplied to the compost.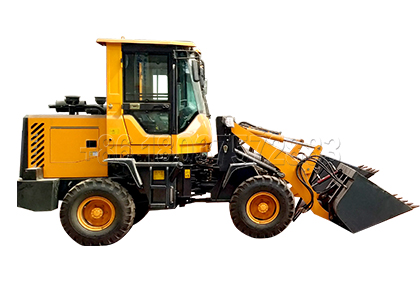 Benefits of Organic Waste Composting
Generally speaking, organic waste that is not composted generally goes directly to a landfill. Landfill is also a kind of organic waste composting process. But once we put the organic waste in the landfill, organic matter may react with other materials and create toxic leachate. As a result, it will cause too much pollution to our living environment. So, if we compost the organic waste and make into organic fertilizer, there will be lots of benefits for us.
First, composting organic waste is good for soil conservation and protects the quality groundwater.
Second, with the widely use of organic waste composting technology, a large amount of organic waste will be composted into organic fertilizer which reduce the solid waste disposal fees and achieve the sustainable use of resources.
Third, it drastically reduces the need for pesticides and chemical fertilizers. Thus, it is good for human health.