Indoor Composting Machine for Sale
The indoor composting machine from SEEC compost machinery mainly includes different types indoor compost turner machine and indoor compost bin. They cover less space and are easier to operate indoors. Besides, all indoor compost facilities are designed according to aerobic fermentation technology. So, with the help of SEEC indoor composting machine, you can do fast indoor composting with your organic materials.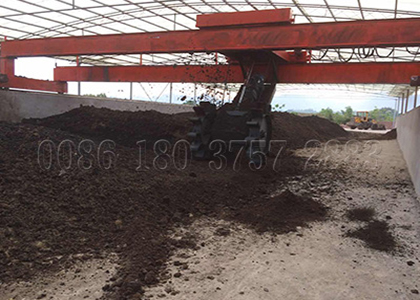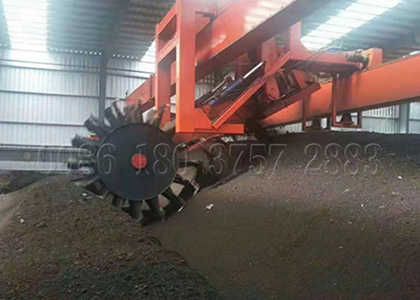 Automatic Indoor Compost Bin for Odorless Indoor Composting Operation
The automatic indoor compost bin from SEEC compost machinery takes the advantage of decomposition of microorganisms in nature. It adopts aerobic fermentation technology to let the organic material fermenting continuously in a closed vessel. This types of indoor compost bin can be used for the fermentation of organic waste, green waste, pig manure, chicken manure, cow dung, sheep dung, mushroom waste, crop straw, sludge waste and other organic waste. During the whole process of microbial fermentation, the microorganisms can convert organic matter into carbon dioxide, biomass, heat and humus in a short time. Generally speaking, it only needs 10 hours to complete the harmless composting process.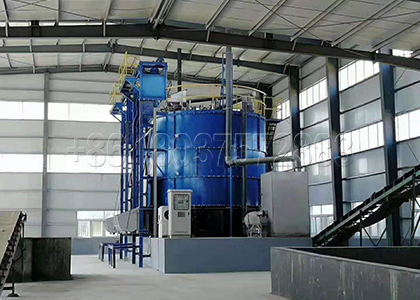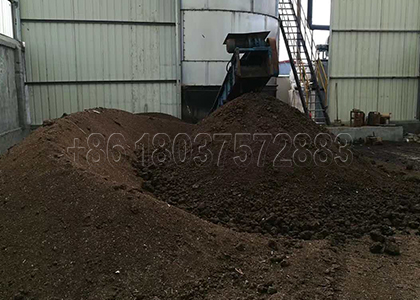 In the process of organic waste fermentation, this indoor composting bin can control the temperature, humidity, odour and air automatically. So, it is a best indoor composting system for easy indoor composting. Besides, SEEC can provide you customized service for this indoor composting bin. There are 5-150㎡ different capacity and different forms(horizontal and vertical ) to meet your needs. If you have any requirement for this indoor composting facility, just feel free to contact us.
Groove Type Indoor Compost Machine for Sale
The groove type indoor composter is widely used in organic fertilizer plant. Composting indoors greatly reduce the adverse effects of bad weather to composting work. When you use this machine to do compost work, you need to set a fermentation grooves in your workshop. Generally speaking, the composting span of this machine is between 3-30 meters. And the composting height can be 0.8-1.8 meters. Besides, if you have any requirements about function parameters, we can customize for you to meet your needs.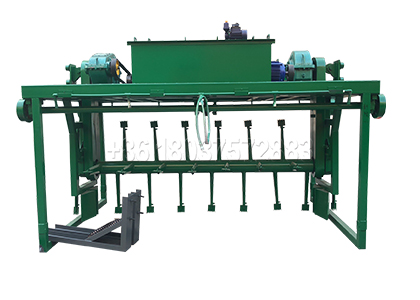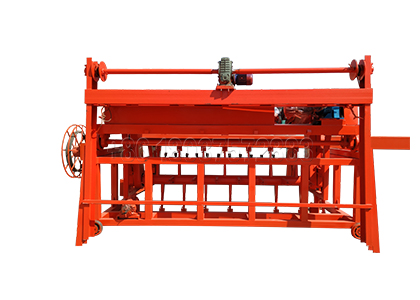 Large Indoor Composting Machine for Sale
The large indoor composting machine from SEEC compost machinery is fully automatic composting equipment. As a patent product of our company, the largest turning span of this wheel type compost turner can be 30 meters. And the turning depth can be 1.5-3 meters. So, it is widely used in large scale organic fertilizer production plants for the fermentation work. Besides, under the same workload, the energy consumption of this machine is 70% lower than other composting machine.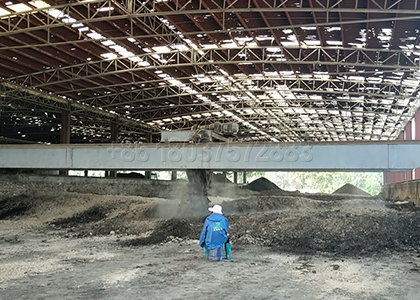 How To Keep Indoor Compost From Smelling?
Although it is impossible to compost without any smell, a good composting system should not produce bad smell. The massive release of odors from a composting system is often a symbol shows that some important management factors have been overlooked or misunderstood. Common causes of odors include:
There are too much water in composting material without to be disposed. The wet material is easy to cause anaerobic fermentation and smell badly. It can be improved by adding more filler such as dry leaves.
The lack of oxygen for aerobic fermentation. The working principle of indoor composting is aerobic fermentation of organic matter, if the process is lake of the oxygen, the activity of organic nutrients will be influenced and easy to stink.
The compost pile is too big. This makes it difficult for oxygen to seep into the core part of compost pile before it is exhausted, thus, it will cause anaerobic area and produce stench of sulfur.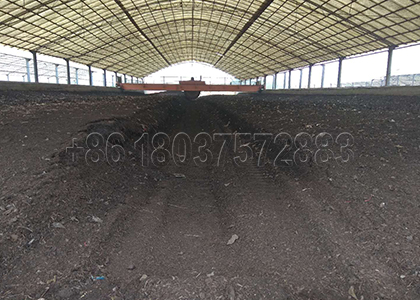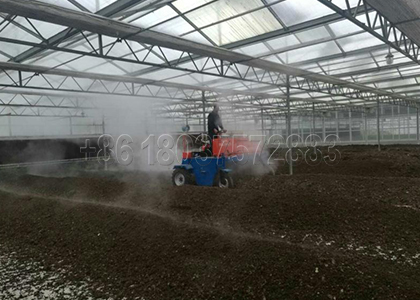 What kinds of Compost Materials is Suitable for Indoor Composting?
Once you have decided to do composting indoors, remember do not to put all of your waste to be composted. For some waste are not suitable for composting and had a bad affect on composting time and quality. Here is a partial list of what to avoid putting into your indoor compost bin:
Meat or oil products, dairy products, diseased plants and diseased faeces, dry weeds with seeds.
Kitchen waste is a great material for indoor composting, what you should put for composting includes: : vegetable leaves, fruit scraps (such as apple cores and banana peels), egg shells, tea leaves, coffee grounds, expired bread, etc.
Indoor Composting For Beginners
Compost is rich in nutrients. If you want to study composting and do not know how to do it, you can start with a easy composting bin in your house. Put your household waste and do some simple things for it. It is a fact that most people feel composting is a complex work do not want to try or give it up in the half way. In fact, composting really is a complicated project for professional composting plant, but SEEC as a professional organic fertilizer equipment manufacturers will teach you how to do indoor composting easily.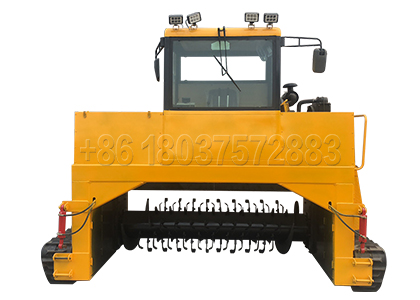 For beginners, you may not have so much composting units so you can find an open space in your yard or something can be a container for your compost. Here are some indoor composting tips for you:
Making a compost bin by yourself or buy a good compost bucket from shop;
Choose a place with good drainage for composting;
Compost materials should be separated into several layers, classifying your waste and put them together;
Seal the compost box to prevent insects and rain;
Mixing compost regularly to speed up the composting process;
You can also adding earthworms to accelerate the process of fermentation, they can increase soil fertility.