Compost Crusher Machine for Sale
Compost crusher machine is an important equipment in fertilizer making process. Especially in the fertilizer production line, the crushing equipment is playing an irreplaceable role. In SEEC compost machinery, fertilizer crusher machine helps you crush the organic materials for better fermentation. In the meanwhile, it speed up the fertilizer making process.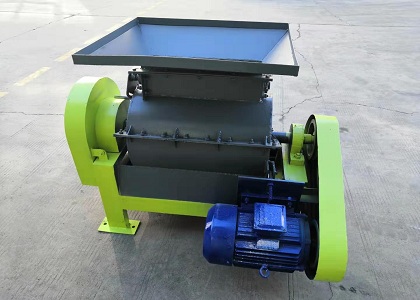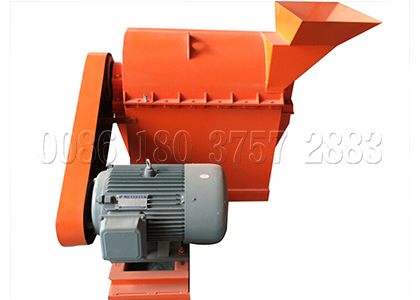 In SEEC, we have different types of crushers for sale, they are vertical type, hammer type, chain crusher, cage type, etc. In addition, We have a high moisture material crusher for crushing high wet raw materials and straw pulverizer specially used for crop straw crushing. Depending on your raw material characteristics, you can choose a suitable one for your fertilizer crushing process. Meanwhile, if you do not sure which one is best for you, just tell us the name of your ingredient, the engineer from SEEC will give you the best solutions.
High Moisture Fertilizer Crusher for Sale
SEEC new type vertical crusher and semi-wet material crusher machine especially has high crushing efficiency for high moisture organic material.
The new type vertical compost crushing equipment is the patent product in our company. It is a kind of adjustable crusher machine without screen cloth. So, it is one of the most commonly used crushing equipment in the fertilizer production process, which is suitable for crushing of raw materials and returned materials. Especially for high moisture materials, it has strong application and not easy block. In powdery fertilizer production line, this machine is also the key equipment to make powdered fertilizer products. Besides, there is a observation windrow on this machine. When some vulnerable parts need to be replaced, you can finish the replacement in 10 minutes.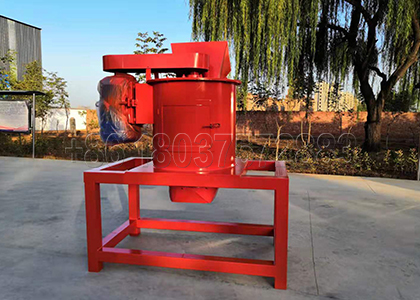 New Type Vertical Crusher
Model: SEECFLF-600
Power(kw): 22
Production Capacity(t/h): 3-5
Inlet Size(mm): 400×400
Dimensions(mm): 1300x750x1900
Others: Customized Service
The high moisture crusher(semi-wet compost crusher machine) in our company is widely used in animal and poultry manure composting process. It has higher crushing efficiency than any other crushing equipment. What's more, it adopts advanced crushing technology both at home and abroad to solve the problems in fertilizer crushing process. Thus, it is widely used in different kinds of fertilizer production lines to improve production efficiency. What's more, according to your actual production demand, we can customize it for you. So, if you have any questions or requirements about our equipment, just feel free to contact us.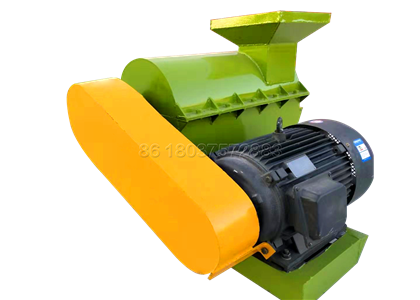 Semi-Wet Material Crusher Machine
Model: SEECSF-40
Power(kw): 22
Production Capacity(t/h): 1-1.5
Inlet Size(mm): 400×240
Crushing Granularity(mesh): 50
Dimensions(mm): 1200x1350x900
Cage compost crusher machine belongs to medium-sized horizontal compost crusher machine. It is designed according to the impact action to crush materials. When it is working, the inside and outside cages rotate in the opposite direction with high speed, then the material is crushed from inside to outside by the impact of the cage. The crusher has the advantages of simple structure, high crushing efficiency, good sealing performance, stable operation, easy cleaning, convenient maintenance and so on.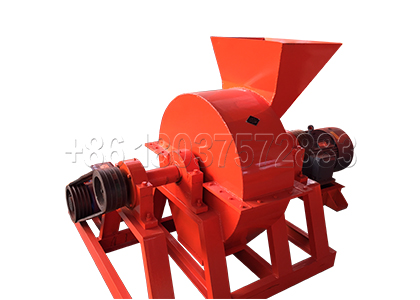 Cage Fertilizer Crusher Machine
Model: SEECLSF-600
Power(kw): 11X2
Production Capacity(t/h): 4-6
Inlet Size(mm): 380X320
Dimensions(mm): 1500x1500x1500
Color: can be customized
Which Crusher Machine should be your First Choice in Large Scale Organic Fertilizer Production Process?
If you are doing large scale organic fertilizer production, the hammer compost crusher machine should be your first choice. When this crusher is working, the motor drives the rotate at high speed, then the organic material goes into the crusher chamber evenly. This crushing machine has high crushing efficiency and high production capacity. What's more, it is also a durable crushing equipment. If you are interested in this fertilizer crusher, just contact us freely.