Backyard Composting
Do you want to make your back yard become more beautiful? Do you have a lot of waste in your home with no place to put or don't want to throw them out just like garbage? In fact, if you are not going to throw your organic waste in your home, a more fascinating way is to composting your organic waste in your own backyard. On the one hand, this is a natural way to disposing your waste. For another, compost with organic matter content will enhance the soil ability to support your plant's growth in backyard. Besides, if you do not have spare time to do composting work in your yard, you can build a backyard compost facility in your garden to do composting.
What To Compost In Your Backyard?
The material you use to do compost work have the direct influence on your organic composting process and quality of final compost. In fact, not all kinds of organic materials are suitable for composting, such as dog or cat feces and litter (may contain parasites and pathogens). But a quality compost needs to have different kinds of organic materials to balance the distribution of nutrients. At home, you may not have enough organic material to build and maintain a compost pile. But there are also numerous organic material you can find them easily. For example, grass clippings, vegetables and their trimmings, fruit and their peels, dead flowers, blossoms and so on.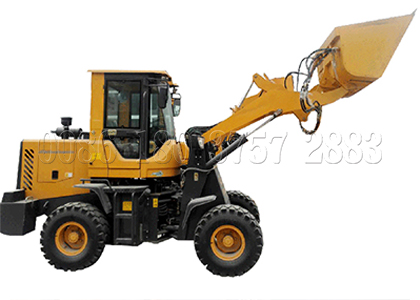 How to do Homemade Backyard Compost?
For beginners, if you want to do easy backyard composting at home by yourself, the simplest way is to build a compost heap or compost pit. Then, put some raw material such as falling leaves and sprinkle it with chicken manure, phosphate powder, and yeast at the bottom of the pit. This is just the first step, and then what you should do is put your kitchen waste, vegetable waste, weeds on it. Finally, pile up some soil to cover the composting pit. Now you have finished a composting pit. But it's not over yet, you also have to turn it over to make it more perfect. In general, after three to six months, you can get compost made by yourself.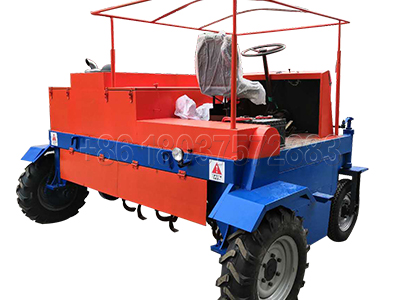 Easy Composting Bin for your Backyard, do you Want to Try?
Another easy way is to prepare a compost bin. A simple ferment pot is enough to deal all your waste in your home. Household waste is a good source of fertilizer that should be considered who wishes to start a small industry that can be done in backyard. You can set a compost bin at the corner of your garden and put the home waste you collect in it. And then you don't have to do anything just wait to get good compost for your garden. From then on you won't need to bag and drag your waste to the curb for collection, and you won't need to buy finished compost for your loving backyard. Because the compost bin is fully automated, it helps you mix your organic materials evenly and control the temperature during the fermentation.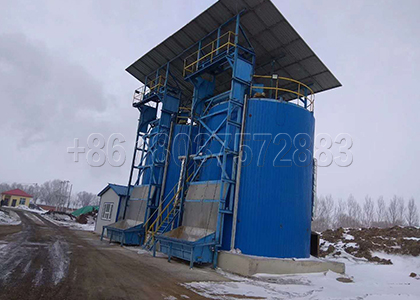 SEEC Compost Bin for your Backyard Composting
Organic fertilizer fermentation pot manufactured by SEEC company replaces all the traditional composting technology, it mainly adopts with aerobic fermentation technology to produce the organic fertilizer. Because of the high temperature of organic matter in the fermentation process, this fermentation method can also be called high temperature aerobic fermentation. During the whole process of microbial fermentation, microorganisms convert organic matter into carbon dioxide, biomass, heat and humus soil. Generally speaking, it only needs 10 hours to complete the harmless treatment process in your backyard. So it is the best choice to realize the source utilization of the waste material at home. In addition, according to your requirements, we can customize 5-150㎡ different capacity and different forms(horizontal and vertical )to meet your needs.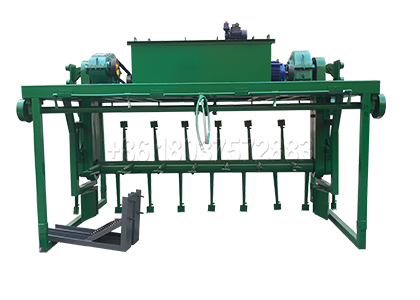 Small Backyard Composter in SEEC Brand
Forklift type compost turner is the patent product of our company. It is a small backyard compost turner which is suitable for the fermentation with small scale organic waste. In the backyard, you can open and close the feeding port of the flip in the cockpit. Recently, SEEC has sold out a large number of such equipments for urban backyard composting. If you have any interests or requirements about this type compost machine, just be free to contact us. Besides, welcome to visit our factory and we will give you perfect service about the facility.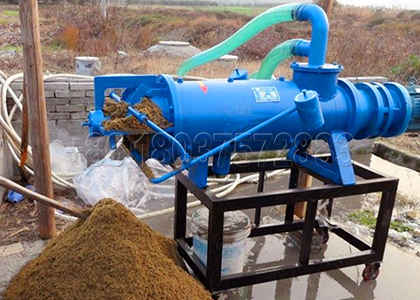 How Do You Know When Compost Is Ready To Use For Your Yard?
Patience is an important virtue for people who do compost making. Because compost matures really need time to do their work. In a sense, after the fermentation work with compost turner, your compost is becoming organic fertilizer from organic wastes. But the time your compost be ready is depending on what you are adding to the compost container and the ratio of green to brown stuff. Generally speaking, when the compost looks and smells like very dark soil, it's will ready to use for your yard. Wish you have a wonderful backyard composting experience!