What Kind of Fermentation Technology does SEEC Self Propelled Compost Turner Use?
The self propelled compost turning machine is an indispensable professional composting equipment in modern organic waste composting industry. It is an movable organic waste composting equipment in organic fertilizer making process. Compared to the traditional fermentation methods, our self propelled compost turner mainly adopts the advanced aerobic fermentation technology to fermenting the organic wastes. So, this turner machine can ferment and turn over your organic waste more effectively. What's more, aerobic fermentation technology allows the fermentation bacteria to have sufficient time and space to do their work. So, it is the most scientific and reasonable organic waste fermentation method at present.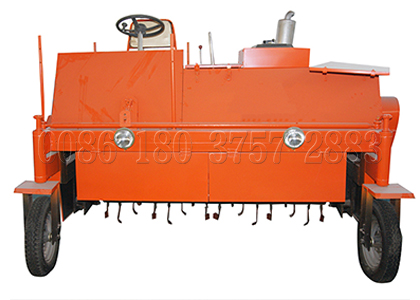 How to Use Self Propelled Four-Wheel Windrow Turner from SEEC?
The self propelled compost turner manufactured by SEEC Heavy Industry is a kind of windrow composting equipment. This kind of compost turner machine is different from groove type compost machine, because you do not need to build fermentation grooves in your factory. So, it saves your cost on organic fertilizer making process. When you use this machine, you need to stack your raw materials into compost windrows in advance. The length of the windrow is not limited but the section shape of the windrow can be trapezoid or triangle. In this way, oxygen can come into the compost pile and speed up the fermentation process. Then, the whole body of self propelled compost machine should bestride the stacked windrows to do its work. At this moment, the rotary knives installed on a strong rotary drum under this turner machine can blend, loosen, and even move the piled compost.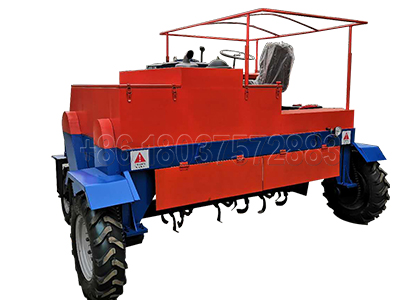 Features of Moving Type Compost Turning Machine
Self propelled compost turner from SEEC mainly adopts aerobic fermentation technology to compost organic wastes. And this fermentation method creates suitable fermentation conditions for aerobic microorganisms.
With the design of four walking wheels, this machine can move freely during the working process.
This compost machine can compost the organic waste effectively. It is suitable for the fermentation of livestock manure, kitchen wastes, sludge and so on.
It is a powerful organic fertilizer machine with low consumption and high production capacity. So, it can save the cost for your organic fertilizer making program.
The body of whole machine has scientific structure. And it is easy to operate this self propelled turner machine in your workshop or outdoor places.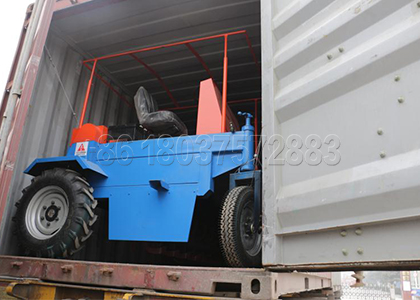 What Should You Notice When You Use Self Propelled Compost Turner?
Self propelled compost windrow turner is a convenient compost equipment to make organic fertilizer in a large scale. When you use this type compost turning equipment in your plant, you need to pay attention to some details:
Because this fermentation methods belongs to the ground pile fermentation mode, so the first important thing you need to do is to make sure working ground of your machine is smooth and solid. And, the working area should not have convex or concave surface larger than 50mm.
There are no limitation about the length of the compost windrows, but the width of the material heap must keep in specified width.
There should be no less than 10 meters empty space at both ends of the material pile for easy turning, and the space between the material piles should be more than 1 meter.
This is an organic compost turning machine in the production process, it is not suitable to drive the compost turner as a vehicle or a lorry.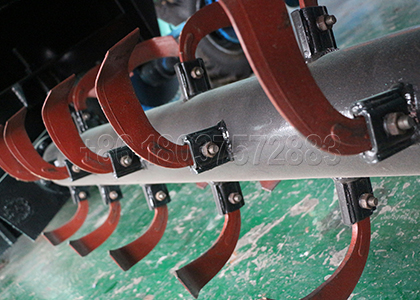 How Does Self Propelled Compost Turning Equipment Make Organic Fertilizer?
Self propelled compost turner is a multi-functional organic fertilizer production equipment. Its working principle is using the aerobic microbial to degrade the organic matter in organic wastes. With the rapid growth and reproduction of beneficial microbial communities in the fermentation reactor, the turning machine performs mechanical turning to increase the oxygen in compost pile. In this way, it speeds the fermentation process and avoids the occurrence of anaerobic status. What's more, it improves the quality of organic fertilizer greatly.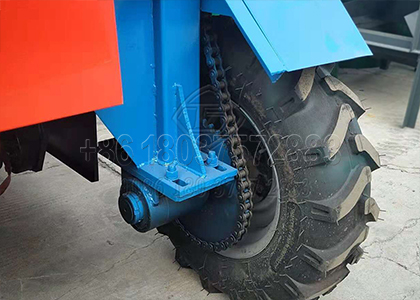 How Much Will You Cost To Buy a Self Propelled Composting Turning Machine For Your Plant?
Compost turning machine is an important fermentation equipment in the process of organic fertilizer production. When you decide to buy the self propelled compost turner for your plant, you may find there are so many different models for you. If you are not sure which one is the best for your plant, welcome to send your inquiry to us. According to the size of your plant and the different kinds of organic waste you choose, our engineer will help you to find the most suitable one for you. About the price, we believe that our quotation will be more reasonable than other suppliers. Because SEEC is a professional organic fertilizer equipment manufacturer for more than 30 years. So, we can provide you the quality products at factory price to save your cost on compost facilities.