Sludge Composting
According to statistics there are nearly 600 sewage treatment plants in China at present. And the sludge generated during the sewage treatment process is about 0.3-0.5% of the sewage treatment capacity. If we calculate based on this data, China's municipal sewage treatment plants discharge is about 1.4 x 10t/a of dry sludge. In addition, the discharge of sludge is increasing rapidly year by year. If we look at global data that will be more shocking, so the disposal of sludge has become an urgent problem.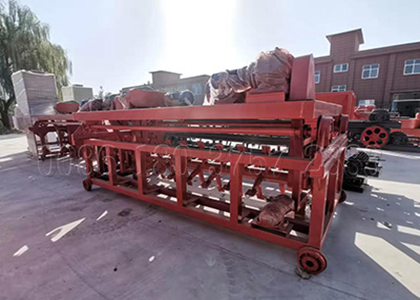 Why Should We Do Sludge Composting?
At present, the disposal methods of sludge mainly include landfill, incineration and ocean dumping. But these treating methods are gradually reduced or prohibited due to increasing environmental and economic pressure and secondary pollution problems. As a result, most of the sludge waste are converting into the organic fertilizer. What's more, the composting of sludge can improve the soil conditions. It is a kind of land utilization of sludge. In the contemporary society that advocates environmental protection and sustainable development, sludge composting has been attached great importance by environmental protection departments.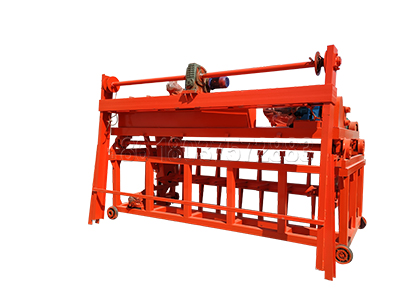 Which Kind Of Composting Technology Does SEEC Use?
Sludge composting is the process of composting by utilizing microorganisms in sludge. Generally speaking, compost is dividing into aerobic fermentation and anaerobic digestion. Compared with aerobic fermentation, anaerobic compost produces less energy per unit and prone to produce foul smell. Thus, it is not widely use in organic fertilizer production. In addition, mosquitoes and flies breed quickly during the anaerobic composting time which cause serious secondary pollution. Therefore, SEEC mainly adopts aerobic fermentation in most composting engineering systems, especially sludge composting system. In this way, it can speed the composting process and save your cost on sludge treatment.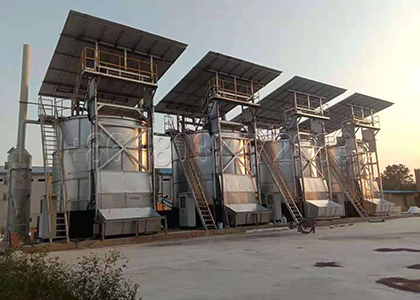 SEEC Sludge Composting Equipment For Sale
As an active advocate of ecological agriculture, SEEC Heavy Industry has produced a series of organic fertilizer production equipments. In order to achieving the harmless treatment of sludge, our engineer adopts a spacial design for sludge composting machine. Compared with the traditional turning equipment, its advantages are as follow:
The high turning depth: the depth can be 1.5-3m;
The large turning span: the largest width can be 30m;
The low energy consumption: adopt unique energy efficient transmission mechanism, and the energy consumption of the same operation volume is 70% lower than that of the traditional turning equipment;
Turning with no deed angle: the turning speed is in symmetry, and under the displacement of governor shift trolley, there is no deed angle;
High degree of automation: it is equipped with fully automated electrical control system, when the turner is working without the need for an operator.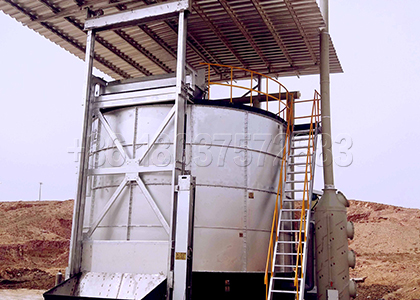 Full-closed Sludge Composting Pot For Sale
This fermentation pot for sludge waste is a kind of biological fermentation system. When you deliver the sludge waste from the top of the pot, the inside stirring blade begin to do their work. Furthermore, the high-pressure fan carries oxygen into the tank to speed up the composting process. Besides, the ventilation system allows the air to pass through the sludge waste to promotes aerobic fermentation. With the help of two special devices on the pot, the fermentation temperature can reach 60 to 70 degrees in the tank. It kills most of the pathogenic bacteria and vaporize the water in sludge. Finally, the sludge waste was transformed into organic sludge compost. Generally speaking, it only needs 7 days to finish the sludge composting process and the water content of the products are about 30%.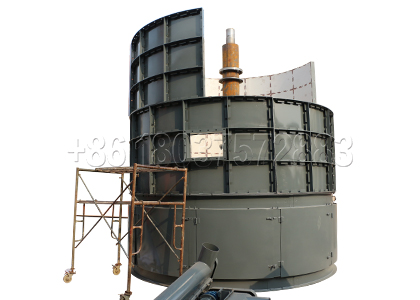 Where Does Sludge Compost Using For?
If you want do sludge composting, you may think about where can use your organic fertilizer from sludge. It is believed that sludge compost contains both beneficial and harmful components which influence the growth of crops. But in fact, there are still many places have the needs for sludge organic fertilizer. Above all, it is a good ameliorant for soil. It can use on top-dressing for yards, lawn and golf courses. Or we can choose the plants which not sensitive to heavy metals or use it for landscaping.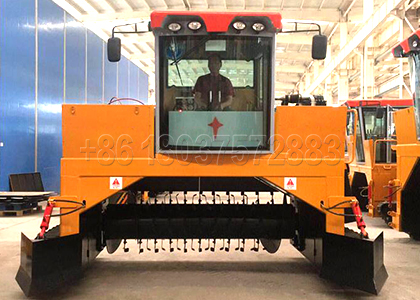 How To Choose Sludge Fertilizer Production Equipment For Your Plant?
Whether you are going to open your own organic fertilizer processing plant or do composting municipal sludge, there are many factors you need to pay attention for your equipment choosing. For example, you need a professional team to make a perfect design for your plant. Actually, SEEC Heavy Industry is such a professional organic fertilizer equipment manufacture with nearly 30 years working experience. Over the past 30 years, we keep introducing advanced technology from home and abroad to make our products perfectly. Another important point for equipment choosing is the after-sale service. Once you buy the compost machine from the supplier, after-sale service is begin. SEEC can provide you with professional service on fertilizer production equipment. We do quality assurance for all of our products and determines to do 24 hours service for you.